Many HeroicStories stories are now being published in a podcast – an audio subscription where you can listen to the stories being told.
Getting the HeroicStories podcast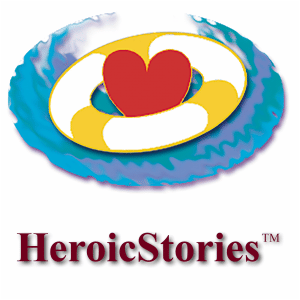 The audio for HeroicStories is available in several different ways:
You can use the audio player at the end of each article to listen right there.
You can download the mp3 from a link underneath the player and listen to it at your convenience using whatever technologies you might like.
You can subscribe to the podcast using your favorite podcast listening application – the feed URL is https://heroicstories.org/feed/podcast/ (Don't click – that's a URL meant to be pasted or typed into your favorite podcast listening application).
"Like" the HeroicStories Facebook page. We'll be posting notifications there as well.
Sharing the HeroicStories podcast
You may share podcast episodes in mp3 form as you like as long as:
The entire episode, including introduction and closing, is included.
The use is non-commercial – i.e. you can't use it to make money.
Commenting on podcast episodes
Simply search the site for the title of the story told and you'll find that story here on HeroicStories.org. Comments are included at the bottom of most story pages.
Commenting on podcast technology
If you have concerns or comments with the technology, drop us a line via the contact form. This is not to comment on the stories themselves – use the comment form present with each story on the site for that.