by Lauren Law
New York, USA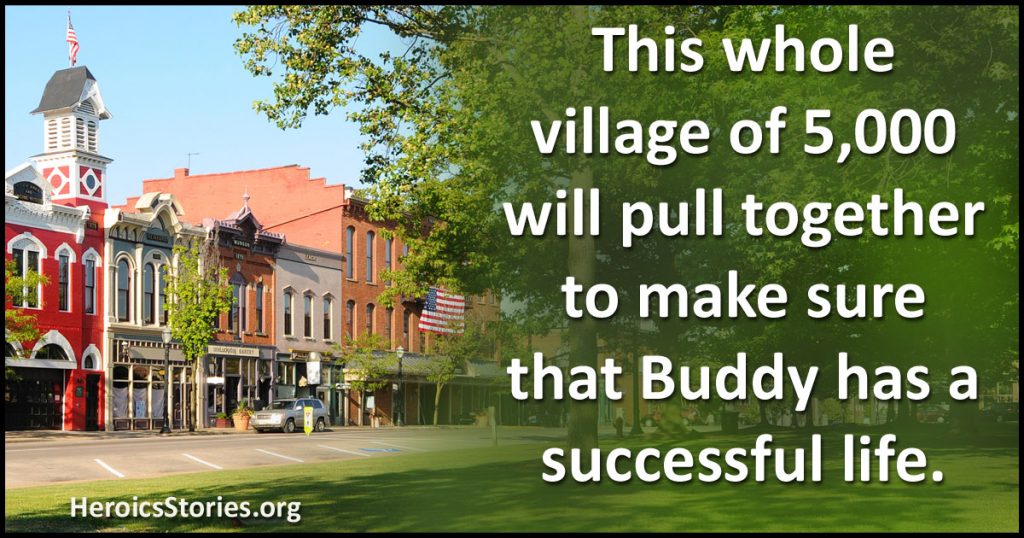 "Mom, can I have a roommate?" my 16-year-old son asked when I answered my cell phone. He explained it was his football friend "Buddy", and I immediately said yes.
In the fall of 2006 my son had told me that his friend "Buddy" was going to be homeless because his mother was being evicted. We had an extra bed in our home, and no child would be homeless if we could help it.
When we saw his mother later that day, I told her our home was open to Buddy any time. A new living arrangement was made for her family then, but a few months later she remembered our offer under unfortunate circumstances. She gave our name to Social Services, who called and asked if we had room for Buddy. I told them we'd be glad to keep him.
Now the challenge… Christmas was just two weeks away. Our own children (aged 17, 19, and 21) were going to have to wait till after Christmas for their gifts because we had a large tax bill due. But they had known that and were comfortable waiting.
However now we had a wonderful predicament. People in our tiny town had heard that Buddy had joined our family, and questions came from near and far, "How can we help?" Before we knew it, Buddy had more than a dozen presents under the tree from families in the community and schoolteachers at the local high school. I looked at the abundance and felt a little lost for my own children. There was no money for us to provide for them in such a manner.
The Friday before Christmas, there was a knock at our door. The president of the Gridiron Club said, "We've been talking about your family. We've wished we could do something for Buddy, but you've already done it. So we want to make sure your family has a Merry Christmas. This is for your family." He handed me an envelope with tears in his eyes and said, "Thank you for all that you do in our community."
I was stunned later when I opened the envelope and found several hundred dollars inside. I explained to my husband that I was not as comfortable being on the "receiving" end as I was on the "giving" end. Yet I was so grateful for the gift that provided a different Christmas than we had originally planned.
Our town is a commuter town for people working in other towns, and known as a very poor town with not a lot going for it. Yet there is greatness in a small town with its incredible people who take the time to look out for each other. In addition to Buddy's many gift boxes, he received $350 in gift certificates!
I wish the world could know the blessing of living in a small community. This whole village of 5,000 will pull together to make sure that Buddy has a successful life.
Originally published as HeroicStories #703 on Mar 27, 2007

Podcast: Play in new window | Download (Duration: 4:09 — 3.9MB)