by David Wethington
Honolulu, Hawaii, USA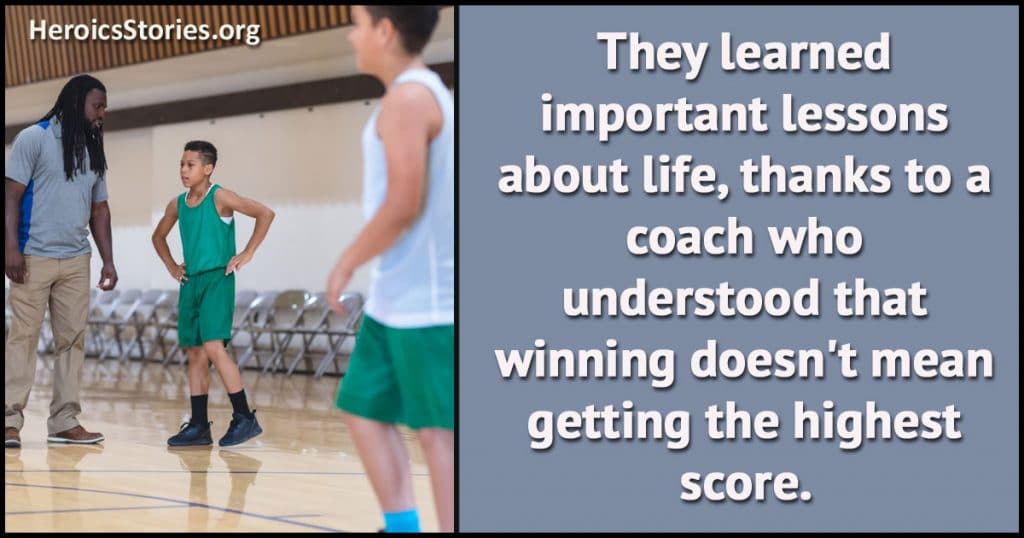 Back in the days of Elvis, '57 Chevys and pegged pants, I was a young boy of twelve who tried out for junior high basketball. My stepfather had been a star high school basketball and baseball player. He tried out for the St. Louis Cardinals, and if 1/2-inch taller, would have made the team!
At 5'2″, 110 pounds, I was in no danger of being picked by the NBA in a first round draft. I wasn't a natural athlete like my stepfather, but I wanted to live up to his expectations. Our coach believed if he swore at and berated us enough, we might win a game. He didn't teach or coach — just belittled. We worked from fear, not respect.
I played a few games, even started once, but did more bench warming than playing. One game I saw my stepfather come into the arena. I wanted so bad to play — even for just a few minutes. But coach wouldn't hear of it. I spent the entire game on the bench, thinking about my stepfather watching me. After the game, I was so embarrassed I didn't want to leave the dressing room to face him. The silence on the ride home was awful. I knew he was thinking, "I took time to watch your game and you didn't even play!" He never came to another game. I vowed to quit basketball.
My attitude changed the night we played our county's worst team, a Christian private school with horrible players. Coach said "We're going to win this game and embarrass this team." We indeed won the game …but they weren't embarrassed. They were happy, their coach was cheerful.
I overheard the two coaches discuss the game. Our coach gloated about the win. He mentioned that the other coach played every player, even the terrible players. "That's right, I always do. I have a policy that every boy plays in every game."
"Well, you sure can't build a winning season that way!" replied my coach. "I'm not interested in building a winning season, I'm here to build character, to build boys into men. This is a game, it's supposed to be fun. How can my boys have fun if they sit on the bench? I don't care about the final score." My coach stood there with his mouth open.
This coach positively influenced countless boys. He didn't care if they were lousy players. He knew there are more important things than winning tournaments.
No one from that Christian school ever went on to play professional sports. But, they learned important lessons about life, thanks to a coach who understood that winning doesn't mean getting the highest score. I never knew his name, I never saw him again, but I will never forget what I learned from him that night.

Podcast: Play in new window | Download (Duration: 4:04 — 4.6MB)