by The Chaplain
Killeen, Texas, USA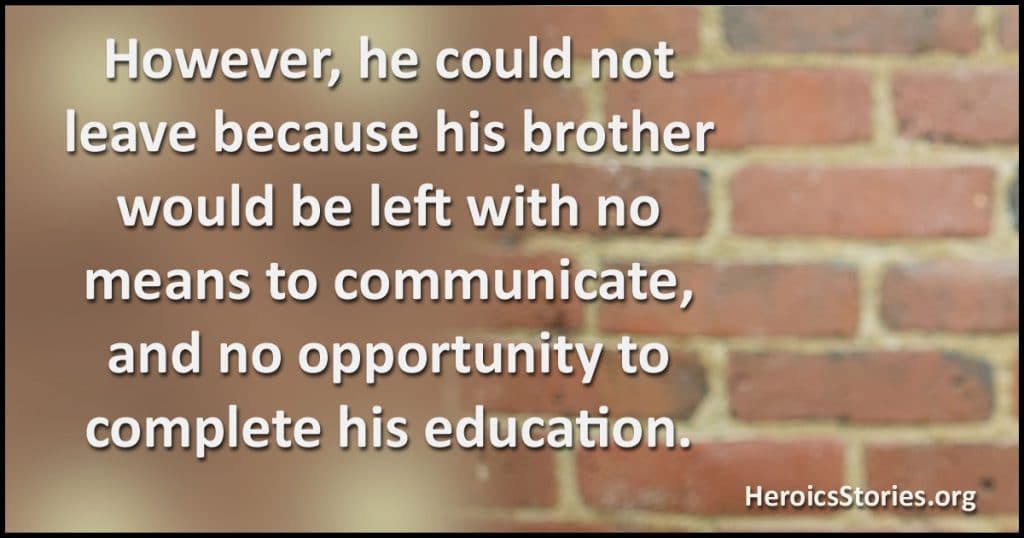 Before I was a prison chaplain I learned in a Sociology course about families which seem to display a genetic predisposition, similar to alcoholism, to the criminal life. When, following 53 years of formation, I arrived at a Texas prison as a chaplain, I heard about the Jimenez brothers. (The names have been changed to respect their privacy.) There were three brothers, all on this prison unit, serving time for a variety of charges. I immediately formed the conclusion that this was one of those families I had studied about.
I met the three of them during a religious service. The older brother came to my office and engaged in a conversation which began the process of detoxifying the few prejudices which I had retained. During our discussion, Juan shared with me that the three brothers were at this particular unit because both his brothers were deaf. As a matter of fact, within this family of five he was the only hearing member.
They were the children of migrant workers who had little opportunity to go to school. When they did manage to go to school it was rare that a special education program was available to them to help them communicate despite their deafness. Their parents, too, had received no formal education.
Because of their need to communicate, the parents had developed a form of sign language. This family-developed system has no resemblance to any known sign language system. The parents taught this system to their children, ensuring that there was good communication within the family. Juan, the hearing son, became the family's point of contact with the hearing world.
Desperate to survive, uneducated, and unable to communicate with people outside their family, the two deaf brothers became easy recruits to move drugs. They got into trouble with the law. A short time later, Jose too ran afoul of the law. I believe that he did so purposefully, to rejoin and thus be able to help his brothers. He immediately accepted a plea bargain and was sentenced to ten years in prison.
The younger of the three brothers was released on parole a few months after I began work at the prison. Six months later, Juan was offered parole when he had half of his sentence completed. Juan told the parole officer that he was deeply grateful for the offer of freedom. However, he could not leave because his brother would be left with no means to communicate, and no opportunity to complete his education. Juan accepted another five years of incarceration so that he could be with his brother.
It is said that greater love has no man than to lay down his life for his friend. Little did I suspect that in prison, of all places, would I meet Juan, a living example of this ideal.
Originally published as HeroicStories #192 on Jan 6, 2001

Podcast: Play in new window | Download (Duration: 4:17 — 2.0MB)