by Linda Volpe
Pataskala, Ohio, USA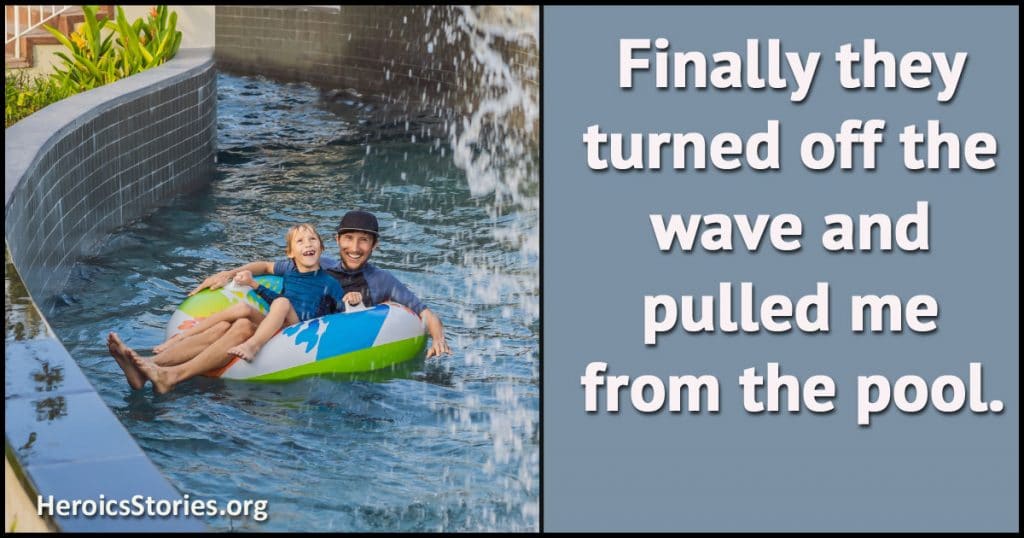 I am the mother of a very wonderful child, who came into my life as a child that "shouldn't be". I was very ill and the doctors all wanted to abort this child. But I refused. Even if this child cost me my life, he was going to get a chance to experience his.
Tony grew up a very good and loving child, though I sound prejudiced, as any mother would be! One thing I taught him was never to leave each other's sight without saying, "I love you." I recommend this to all parents. You will never regret it, and it might be the last memory you ever have of them.
Tony was born with hyperactivity, and though he could be a handful at times, those times were worth it. Knowing money was tight for us, he was never demanding, and happy with what we could afford. One day our family went to a water entertainment center, with water slides, tubes and a pool. It was sponsored by my company, so we could go for free. We had so much fun that day.
They had a gigantic water wave pool. Tony and my nephew wanted to ride the inner tube on the wave, and wanted my husband and I to ride also. Though I don't swim, I agreed, and we got on the tube together. The wave started and everyone was laughing. It was great, and we were having the as for time of our life.
Suddenly my nephew shifted, the tube upturned, and we were all thrown into the water. Not knowing how to swim, I panicked. I knew I was going to drown. My husband grabbed my nephew and took him to the side, but I was losing my strength. Under I went, but suddenly I felt hands grab hold of me, and pull me back up to surface. My son was trying hard to fight the waves to take me to shore.
He got me to the side of the pool. The guard kept telling him he could not hold onto the side of the pool. I could hear my son screaming at the guard "Help me! My mom is drowning!" Finally they turned off the wave and pulled me from the pool.
My son stood by as they forced water out of me that I was choking on. I could see the tears in his eyes as I started to come around. My son saved my life that day. He was only 13 years old. Antonio Michael Volpe, I'm as proud of you today as I was that day.

Podcast: Play in new window | Download (Duration: 3:31 — 2.9MB)