by Diane Gallant
Quebec, Canada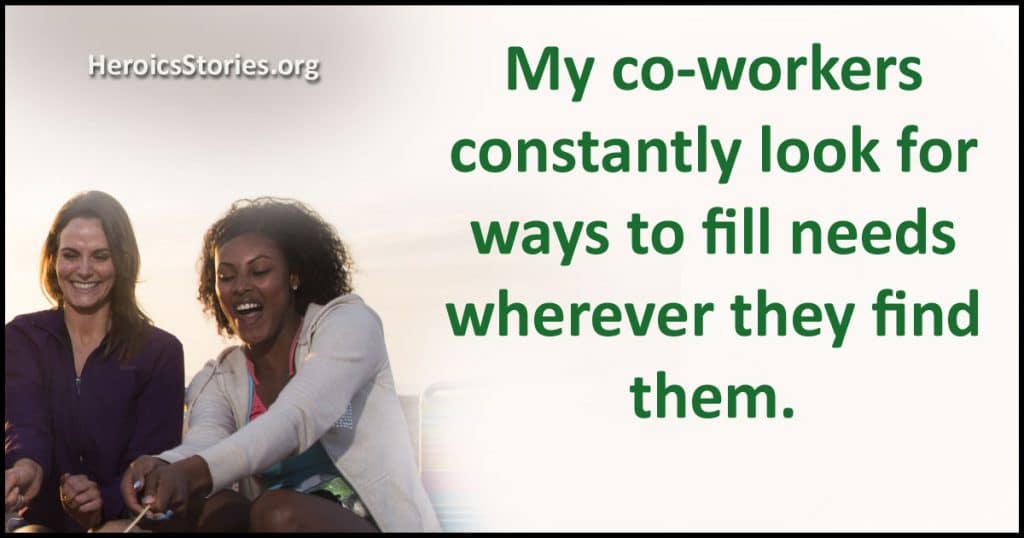 After leaving a particularly difficult job, in July, 2001 I began working for the Canada Student Loans Program in Gatineau, Quebec. I started as a contractor — my job was intended to be little more than an administrative assistant and data entry clerk. I was glad to get any job, since I'd been out of work two weeks and our family was feeling the lack of income. The location was ideal — a 5-minute walk from my house.
Thanks to my parents teaching me a great work ethic, it wasn't long before my job description was expanded to incorporate many new projects.
In September 2001, I learned I was pregnant with our third child. In October my husband lost his job. While he looked for work, my supervisors permitted me to have an erratic schedule as I cared for our children at home.
Then in December, we learned we'd have to move. We found another place beginning mid-January, however we'd have to stay with friends over the Christmas holidays.
At the office we had been collecting money and food to make Christmas baskets for needy families in the area. I tried to stay positive and to participate in as many activities as I could to help.
A week before we were to move in with our friends, my manager called me into her office. She and another manager were there so I was sure this was to be bad news.
She invited me to sit down and they said they were impressed that, although I was going through all this stress, I had tried to help out other people as best I could. They said they'd decided that it wouldn't be right to help out strangers when one of their own was suffering.
They then turned over to me the entire money that had been collected to help those families, and informed me that it would be enough to pay the half-month of rent in January, with money left over to buy some Christmas presents for our children. Needless to say, I was overwhelmed.
After that experience, this same group of people continued to support me. They encouraged me to get my GED and to enroll in university. They threw a baby shower for me as I went on maternity leave, even though we were unsure I would be able to come back to work with them.
One year later they helped me to be hired back as a student. In summer of 2003, I went white water rafting and broke my ankle. They all pitched in and gave my family a huge basket of food to help ease the burden on our family.
My co-workers constantly look for ways to fill needs wherever they find them. I work with a great group of people, and I am so grateful for them.
Originally published as HeroicStories #795 on April 24, 2010

Podcast: Play in new window | Download (Duration: 4:00 — 4.9MB)