by Ana-Marie Jones
California, USA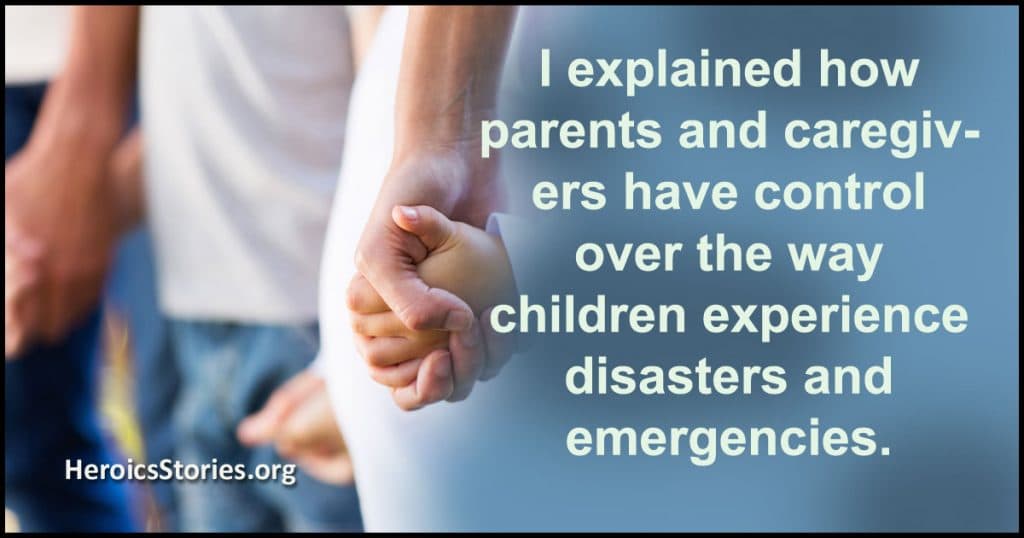 When you live in the Oakland/San Francisco bay area, you accept earthquakes, fires, floods and other disasters as the price you pay for living in such a beautiful place. But some people in our community pay far too high a price. In disasters, people with disabilities, frail seniors, poor people, non-English speakers and other vulnerable individuals are often left without help.
They fall between every gap in traditional emergency services programs. After the devastating 1989 Loma Prieta earthquake and 1991 Oakland Hills firestorm, emergency services workers knew big changes were needed. Bay Area United Way stepped up to help us move forward.
The result: an organization called CARD (Collaborating Agencies Responding to Disasters) to apply lessons learned and begin filling those gaps for our most vulnerable residents. In the days following the 9/11/2001 terrorist attacks, this organization went into action.
One evening, in a class made up of mostly low-income, Spanish speaking families, we addressed personal preparedness. I explained how parents and caregivers have control over the way children experience disasters and emergencies. I gave several specific examples. A woman started crying. Her pain and upset were evident. Through tears, summoning courage and composure, she shared her story.
On the day of the 9/11 terrorist attacks, she scooped up her 4-year-old daughter, held her tight and watched hours and hours of the horrifying coverage. With her daughter in her arms, she cried and cried, and prayed and prayed. Filled with fear, she questioned aloud where they could go, who she could turn to, and what would happen to them. Since that day, her daughter had woken up screaming with nightmares.
The mother didn't understand the meaning of her daughter's tortured screams — until now. Her little girl had absorbed her mother's tears and fears. What she couldn't express by day was tormenting her by night.
Everyone in the room was moved by witnessing this painful realization and the compassion and generosity that followed. Staff from Davis Street Family Resources Centers, our training partner, offered to provide professional counseling (in Spanish) for the woman and her child. That was on top of having provided dinner, a bag of groceries, and free childcare as incentives to people to attend this special preparedness class.
Some days I feel drained from the endless search for funds to make these services happen. I try to accept that culturally appropriate disaster services for people with special needs is not a "sexy" or particularly fundable topic. Some days it's hard to explain yet again why generic classes and handing out preparedness brochures just won't help many people in my community.
But then I remember moments like this. I think of the dedicated nonprofits who work to reach their clients. I remember that mother's companions lined up to shake hands with a heartfelt "Muchas gracias!" I see that mother's distraught face, and remember again her courage in speaking up. And I think about one little girl who gets to sleep through the night.
Originally published as HeroicStories #517 on May 27, 2004

Podcast: Play in new window | Download (Duration: 4:51 — 4.0MB)