By Sherrie Chambers
Alabama, USA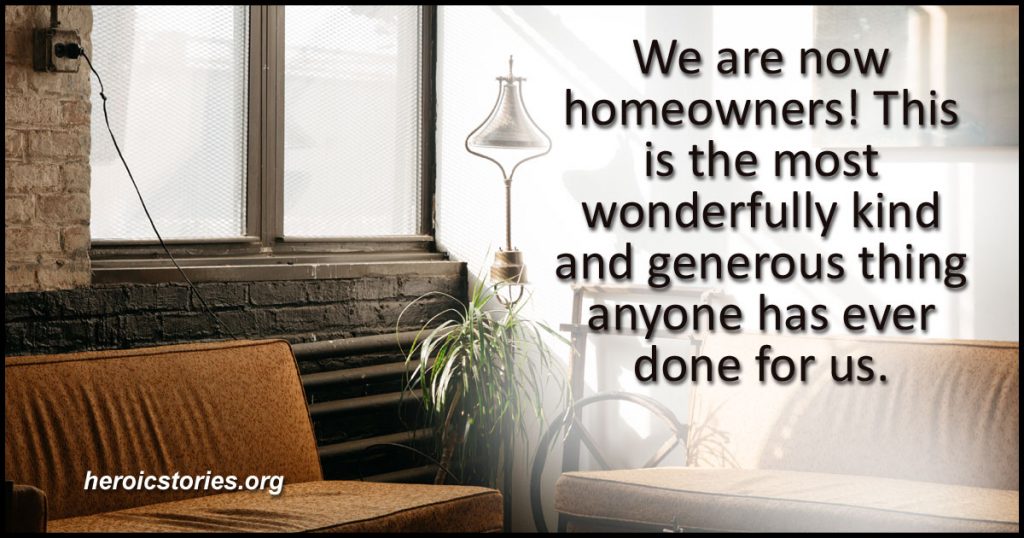 In 1997 my new husband and I, and my two daughters from a previous marriage (honey, you're a *great* "instant Dad") found a house in Alabama. We loved it — but it was for sale, not for rent. We couldn't buy a house at the time because we lacked the up-front funds, and we had a poor credit history.
Through a friend I got the owner's phone number and asked them to reconsider renting the house on a "rent to own" contract. This was acceptable to them, so we moved in. We paid our rent on time, every time.
The deal we had made with the owners was that we had two years to get the house financed into our names. If we failed, the deal would be void and we would lose the extra $125.00 a month that we were paying toward closing costs.
We both had been married twice before and had unsettled debts from those marriages which made it hard to get a loan. Indeed, because of our bad credit we could not find a bank to finance us. But when the two years was up, instead of the owners using the agreement to turn us out, they re-established the "rent to own" contract on a year-to-year basis.
Four years after we started the contract, we started working with a new loan company. We submitted tons of life-history paperwork and finally, in April of 2001, this company said they could help! Everything sounded great until the very last minute when the broker called and said we needed to bring $1,773 to the closing.
We had been working on this diligently for five months! I nearly went into tears as I told him we would just have to forget it because I did not have that kind of money to pay out. Worse, the broker had told us we would actually be getting some cash back. So we were not prepared to hear this. My heart sank as I told him we would just have to wait.
The next thing I knew, I got a call to go to the lawyer's office to close on the house. The owners had forfeited $1,773 out of their profits from the sale and applied it all to our closing and insurance costs. So everything came out even.
We are now homeowners! This is the most wonderfully kind and generous thing anyone has ever done for us. We will forever be grateful for what they did, and hold them in our hearts as part of our family. Thank you, Mike and Jeri, we will never forget you!
Originally published as HeroicStories #270 on Jan 14, 2002