by Twila Ingham
Iowa, USA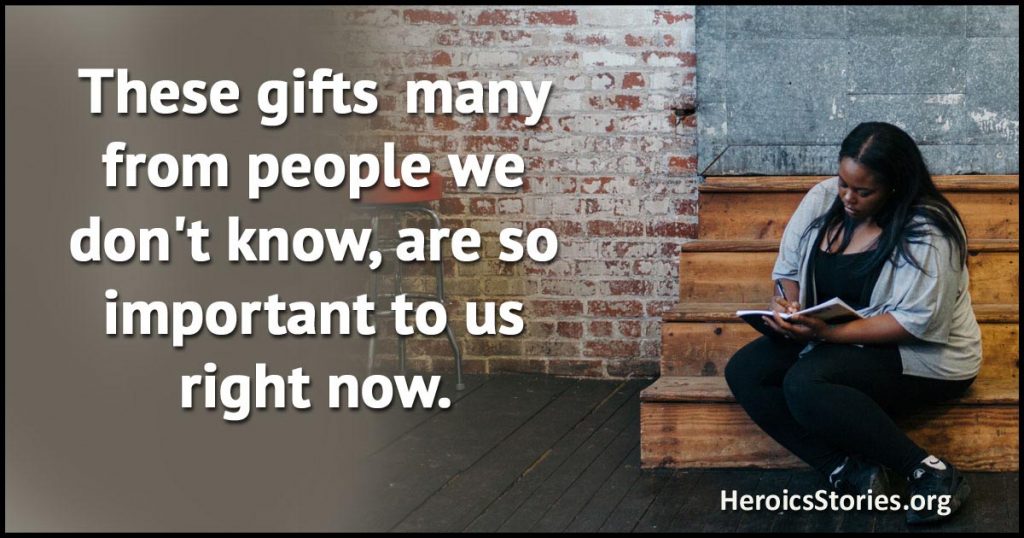 In late September 2006, my husband was diagnosed with cryptogenic cirrhosis (non-alcoholic fatty liver disease). David hadn't felt good for years, but his doctors had been unable to figure out what was wrong. Eventually fatigue, exhaustion, inability to concentrate and general aches and pains overwhelmed him, and by mid-August 2006 he was unable to work.
The previous spring I had quit work to stay home with our 4-year-old grandson. He lives with us and I wanted to give him a better summer than endless hours in day-care.
I'm searching for work but without luck so far. Jobs are scarce in our small town, especially when age-related limitations (bad hips and a bad lower back) prevent applying for manufacturing jobs on concrete floors.
Unfortunately, my husband didn't have much sick leave or vacation time when he had to stop working, so since September, we've had no income to speak of.
David works for a state agency that allows employees to donate accrued vacation time to those in serious need, who need to get through until their long term disability plans kick in, after 90 to 120 work days.
Since September, we have received from 10 to 42 donated hours every 2 weeks. It's not always full pay, and we never know for sure how much donated time is coming our way, but it's always something.
Most of the people making these wonderful donations don't know us. And while many donate hours accrued beyond the 1,000 hours of vacation time they can actually use, some donate their useable vacation time.
To even top this, we got a wonderful surprise from David's department a couple of weeks ago. One of his co-workers called, wondering if she could call in after work. I said sure and, after supper, she and a co-worker stopped by.
Along with their visit came a beautiful get-well card, stuffed with cash. She took up a collection around the department. What a wonderful gesture, and how timely: that pay period we only got 22 hours of donated time and our bank account was dwindling.
After the gals left, we counted it. $185! May not sound like much to some people, but my head was spinning. Do we pay a couple past due bills? Hang onto it for Christmas? Fix the van? So many places to put it, and obviously not enough to go around. We opted for getting needed parts for our crippled, old van. No matter what, we *need* drivable transport.
These gifts' many from people we don't know, are so important to us right now. The State of Iowa allows its employees to help co-workers in this way: that's so great. That so many donate to help complete strangers; there aren't enough words to say thank you for this.
They call it "catastrophic leave donations". I call it something wonderful.
Originally published as HeroicStories #678 on Nov 16, 2006

Podcast: Play in new window | Download (Duration: 4:24 — 3.7MB)