Jean W. Holoway
Texas, USA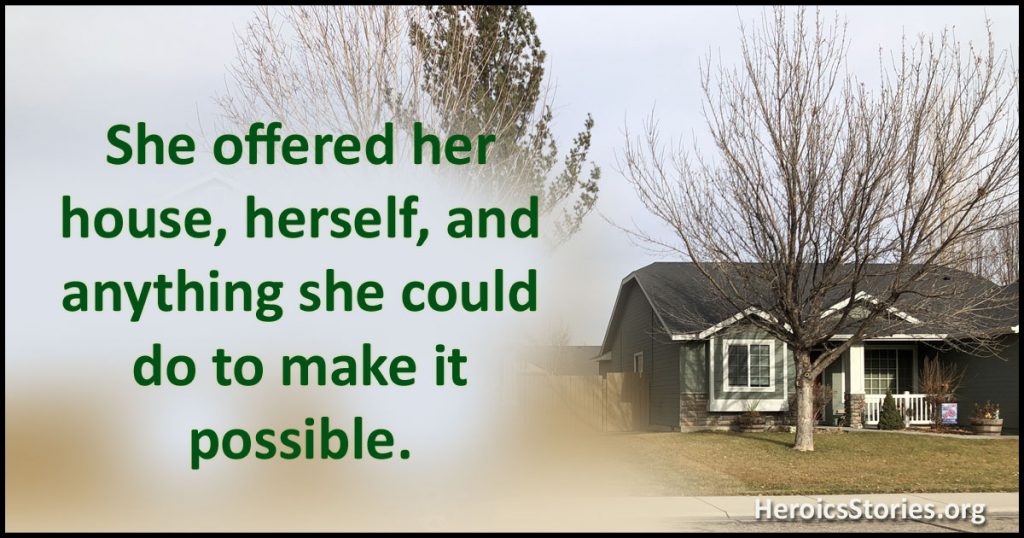 In 1996 I was diagnosed with Multiple Sclerosis. In 1997 I was diagnosed with squamous cell carcinoma. Needless to say, this was not good news. I was not only weak from the effects of MS, but from the long term effects of cancer, which can knock one's socks off.
I had to travel to Houston Texas, and stay close to the medical complex for tests. I was lying down on the motel bed watching TV when the phone rang. Not too many people knew I was in town, and those that did where probably at work at this time of day. The voice was familiar and very welcome, but how did Judy know I was here?
Judy explained that my oldest daughter had called her and told her my circumstances and location. I sure was glad to hear a friendly voice. I had been friends with Judy since 1970, almost 25 years; her two boys and my three girls had gone to the same schools together over the years. So hearing from Judy was as welcome as rain in West Texas.
She asked where I was going to take my chemotherapy and radiation, and I told her that I didn't know. She offered her house, herself, and anything she could do to make it possible. I sure was relieved, because Houston was out of my price range! It's very expensive to live close to the Medical complex to receive treatment or tests.
When I first arrived at her house, I parked my car out front and Judy drove me anywhere we went from then on. Soon after I started therapy I became sick and weak, so Judy did my washing and my cooking, directed my patient care with the nurse service, and did absolutely everything else that needed to be done.
Judy met emergencies with a quiet assurance and competence. She even helped me to start walking again. When I first started treatment I couldn't even walk to the end of her driveway.
Judy even attended my doctor appointments with me, because when you are taking chemo and radiation, you become a "chemo-brain" and can't remember the simplest of things. I relied on her to talk with doctors with the same ease she granted me. I was at Judy's home for about three and a half months.
I have no idea how other people manage. The really special privilege for me was that I could put my life completely into her hands. Judy was there when I needed her.
Originally published as HeroicStories #417 on June 12, 2003

Podcast: Play in new window | Download (Duration: 3:51 — 4.7MB)