by Scott Bradley
Missouri, USA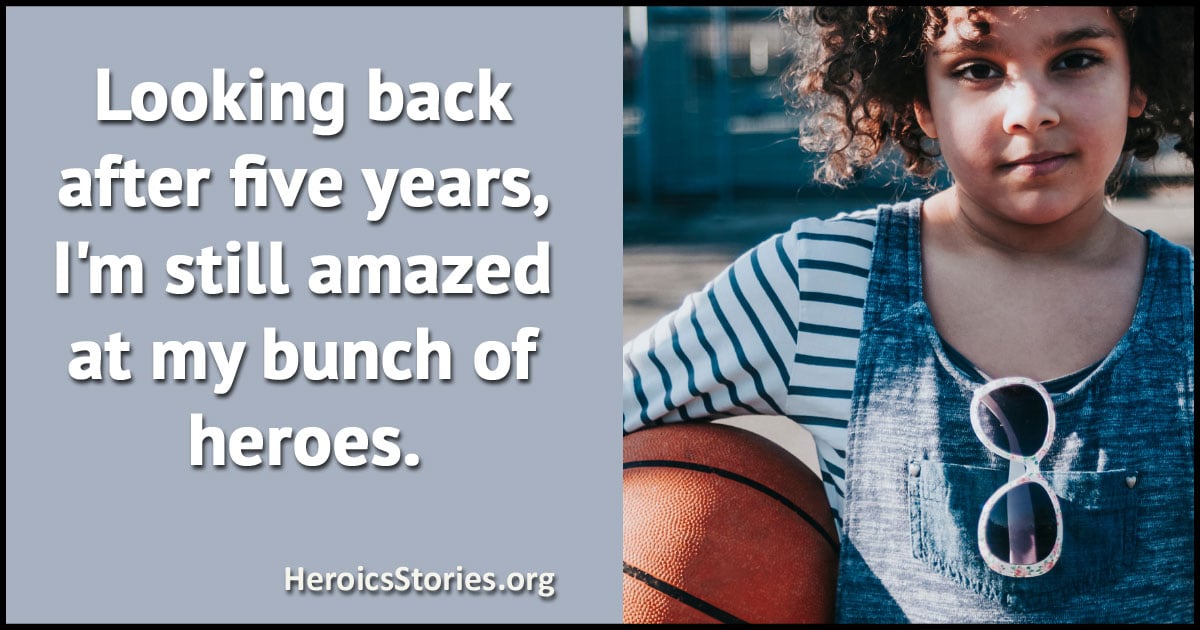 My daughters are four years in age, sometimes that can be a struggle. I had a great time with the girls on my team when I coached my oldest daughter in basketball at the local school. Now it was time to coach my youngest daughter.
I had a good group of nine girls, first and second graders. Practice was good; everything just clicked with them. They were all pretty good players, so my main goal was to make sure all the girls got to play as much as everyone else.
We won games and that was OK, but at that age the most important part is playing and being part of the team. Many times after games the girls asked, "Did we win?". Sportsmanship and having fun were more important than winning to me and my girls. So we played well and won all but one game.
The parents were all great and sometimes after a game we went for ice cream or pizza to socialize. The social part was as important as practice for both parents and kids.
Our last basketball game was a blowout. We were ahead by 12 points. I was extra busy, as my usual parent helper wasn't here this game. In the last quarter I noticed a girl on the other team.
She was smaller than the rest, her T-shirt went below her shorts, and she had big glasses on her pretty face. When she came down the court my girls were waiting for her to cross the half court line. We always got the ball away from her and scored another basket.
I suddenly realized this, and felt awful as she lost the ball again and started to cry. In the last few minutes of the game it dawned on me that she hadn't played as much as the other girls, and here my team was making her basketball experience worse. I called time out and asked my girls, "How would you feel if you lost the ball every time and you didn't get to play as much as everyone else? "
I told them to let her bring the ball up the court and to let her pass it to another girl every time the rest of the game. Yes, you're right, my first and second graders understood! They let her come up the floor with her head up and a smile on her face! I was as happy at that moment for my team as if we had won a big tournament.
Kindness can come out in anything if we just take the time to stop and look. Her parents thanked me after the game for what had happened, but I couldn't take the credit. It was my team that saved the day! I don't know if she played basketball later, but she did not have to remember that night as a bad night.
Looking back after five years, I'm still amazed at my bunch of heroes.
Originally published as HeroicStories #687 on 26 January 2007

Podcast: Play in new window | Download (Duration: 3:38 — 4.6MB)