by Mike Lipphardt
Painesville, Ohio, USA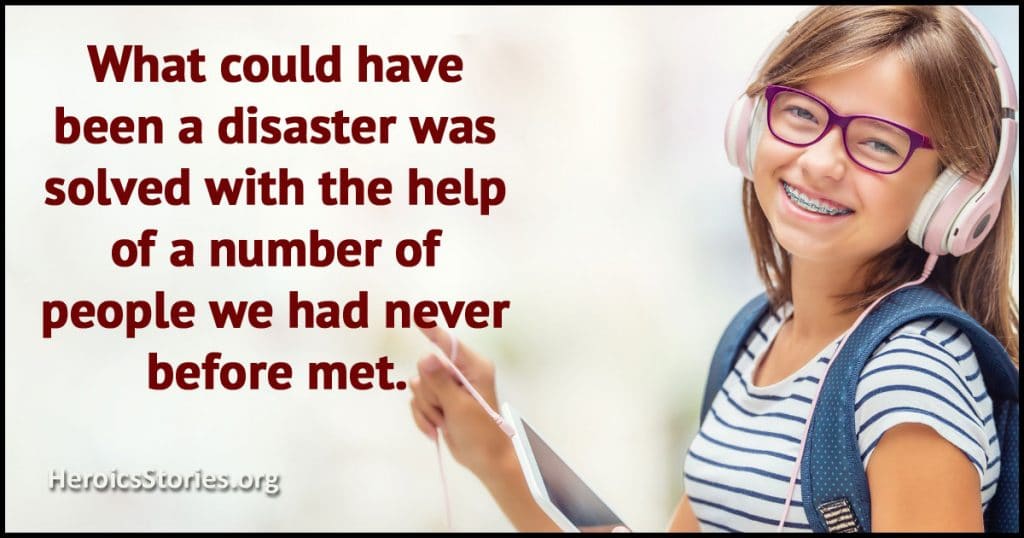 We had been waiting all year to go to Colonial Williamsburg for our annual vacation. This wasn't my first choice; I wanted to go to Disney World. But I got outvoted (again), so this was going to be American History Week.
Shortly before going, I spoke with a number of people who had gone. Many of them told me I simply HAD to go to a restaurant called the King's Arms and try their peanut soup. OK, I'll try anything once, so at lunchtime on our first day, we were in the restaurant eating our meals. (The peanut soup, by the way, is excellent.)
Midway though lunch, however, my 9-year-old, braces-wearing daughter said "Uh, oh" and put her hand to her face. "I broke a wire on my braces" she said — and it was poking into her cheek. She was in tears.
Our waiter came over and asked if there was something wrong. We told him what was up, and he went off to find a phone book so that we could call a local dentist. That's what we thought he was doing anyway. But when he got back 15 minutes later, he had a pile of phone numbers. He had called around and looked for someplace open. I took the first couple of places on his list and tried them. They wouldn't take my daughter. So our waiter started calling as well, and kept calling until he found someone who would help.
By this point he had given up waiting his tables (with management's permission!), given up his tips, and spent a good deal of time helping us. He found someone and gave us directions and a phone number. I contacted the office to verify that they would indeed take us. The receptionist told me to bring her in, but she had no idea how long we would be waiting since the doctor had to see patients with appointments first. OK, fine — that's about the way I thought it would be, and I fully expected to be waiting for hours, which would have ruined our first day of vacation.
To my gratified surprise, when we got to the dentist he very graciously took us immediately, changed the wire, replaced the pads, gave my daughter a new kit to take care of the braces, and sent us on our way. For free. What could have been a disaster was solved with the help of a number of people we had never before met, and will probably never meet again. But I'll never forget the unexpected kindness shown us.
Maybe next year I'll get to go to Disney World. But I doubt I'll ever meet a nicer group of people.

Podcast: Play in new window | Download (Duration: 3:32 — 3.9MB)