by Lynn Schaper
Westminster, Colorado, USA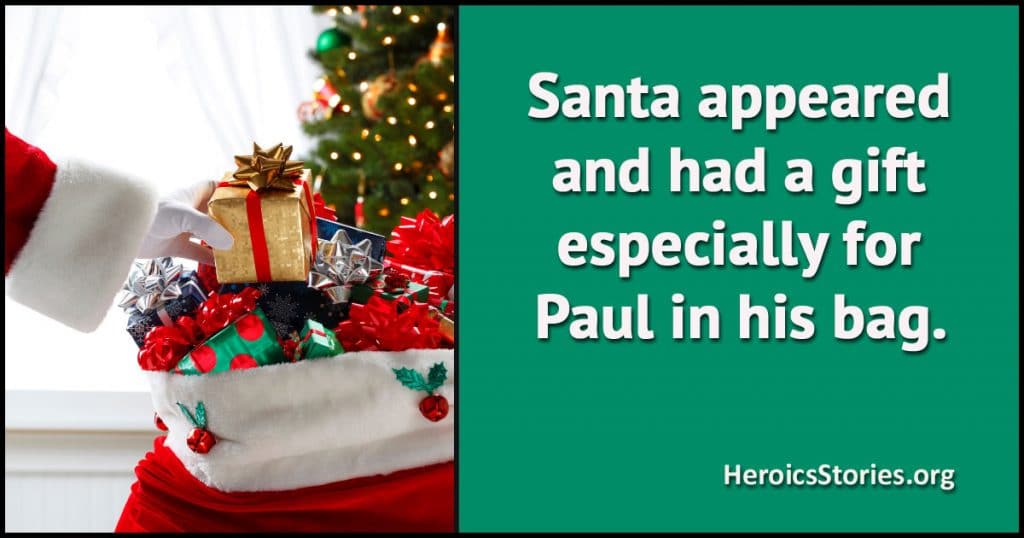 Christmas week 1983 had to have been one of the coldest on record in Chicago. As always, our family was gathering for Christmas Eve dinner. That year we were meeting at my aunt and uncle's house. The Tyminski family Christmas Eves are always crowded, loud and fun. At that time, there were probably around 30 to 40 people, with at least 10 little kids who believed in Santa Claus. Santa does show up in person on Christmas Eve, and is always the highlight of the evening.
I was arriving that afternoon at O'Hare Airport, and I had arranged for a friend, Lisa, to pick me up. She had been hearing about my family gatherings for many years, and wanted to attend one. My flight was about an hour late landing at O'Hare, and it took another hour or two for us to get a gate and taxi up to it to get out. This delay was because the airport workers could only be outside for a few minutes at a time because of the frigid cold before going back inside to warm up. Once I was in the airport terminal, there was yet another few hours' delay waiting for my luggage. Most flights were being canceled at that point, in spite of it being Christmas Eve.
While we were waiting for my bags, Lisa was telling me about a guy she met waiting in the terminal and had talked to for quite a few hours. He was terribly depressed because he could not get to Rockford, a few hundred miles away, to be with his family for Christmas. His flight was canceled, and he could not get a bus, cab, or rental car. On top of that, he would have to sleep in the airport. She had wondered about inviting him to come with us, but she did not want to impose. Well, sure, I thought — if he can tolerate my family…!
We returned to where Lisa had met Paul, and he was still there. He agreed to come with us for Christmas Eve, and then spend the night at Lisa's. She would take him back to the airport in the morning when he had found a flight — the airport was only a few minutes from her house. My aunt always sets a place for the unexpected guest, and she and my uncle welcomed him with open arms to the chaos of our Christmas Eve. A few minutes later, Paul was amazed when Santa appeared and had a gift especially for Paul in his bag, with his name on the gift tag and everything! Paul sat there with his eyes wide open and slightly filled with tears, softly stating his renewed belief in Santa Claus.
I heard that my aunt and uncle and Lisa each received a Christmas card from Paul for many years to come.

Podcast: Play in new window | Download (Duration: 3:52 — 3.0MB)