by David Wethington
Hawaii, USA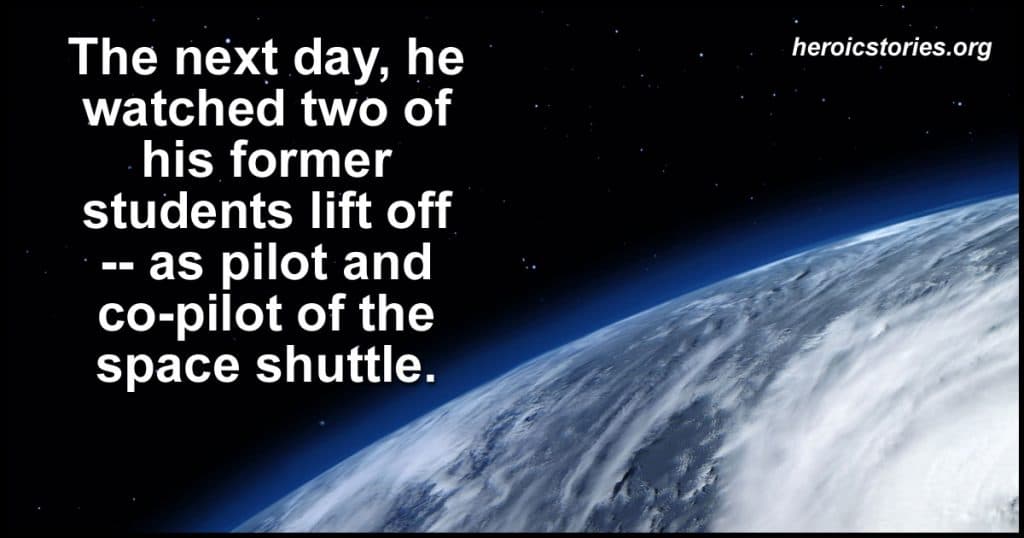 During World War II, Jimmy Maris was an American bomber pilot based in England. He encountered horrors and fears beyond imagination. By flying and surviving his required number of missions, he joined what was called 'The Lucky Bastard Club'. Jimmy was especially lucky, as the plane he flew — the "Bad Penny" — was lost on the very next mission, and everyone in the new crew was killed.
Rotated back to the United States, he spent the rest of the war as an instructor, and then earned a college degree under the GI Bill. Because he loved both flying and teaching, he went to work for Purdue University in its aviation department. Within a few years, Professor James Maris was head of the department of Aviation Technology at Purdue.
From the 1950s until his retirement in the 1980s, he often walked around campus, asked students if they had ever flown, and offered them a flight. This motivated many students to major in aviation. Professor Maris shared his enthusiasm for flying, but he couldn't have known what an effect he would have on his students.
In the early 1990s, two professional aviators from Purdue started working together, and soon realized that Professor Maris had introduced them both to aviation. They went to their supervisor, who went to his supervisor, and arranged a surprise.
A few months later, Professor Maris received a phone call, asking him to pack for a warm-weather trip. On the appointed day, Professor Maris and his wife went to the Purdue airport to board a jet from NASA and fly to Cape Kennedy. The next day, he watched two of his former students lift off — as pilot and co-pilot of the space shuttle.
About a year after that, a major airline was preparing to take one of its older 727 jets out of service. One vice president of the airline suggested donating the airplane to an educational institution. This vice president, like many others, started his aviation career because of Professor Maris. He suggested that Purdue's Aviation Technology department might use the plane for educational purposes. Purdue's president accepted the offer.
A crowd gathered at the Purdue airport a few weeks later. The Purdue band, the press, and dignitaries of all kinds were there. So was the president of the university, waiting to receive the 'keys to the plane' and give a speech. Professor Maris was there, too.
The 727 appeared in the skies, entered a flight pattern and landed. The plane taxied up to the crowd with the band playing and cameras rolling. The pilot was supposed to give the keys to the president of Purdue. Instead, he gave them to Professor Maris and thanked him for introducing him to aviation. The pilot's name was Neil Armstrong.
James Maris, who missed death by one flight in World War II, had created astronauts! I was so very fortunate to study under him in college: it was an honor and a privilege I will cherish forever.
Originally published as HeroicStories #494 on Mar 8, 2004

Podcast: Play in new window | Download (Duration: 4:19 — 2.0MB)