by Louis Jones
San Diego, California USA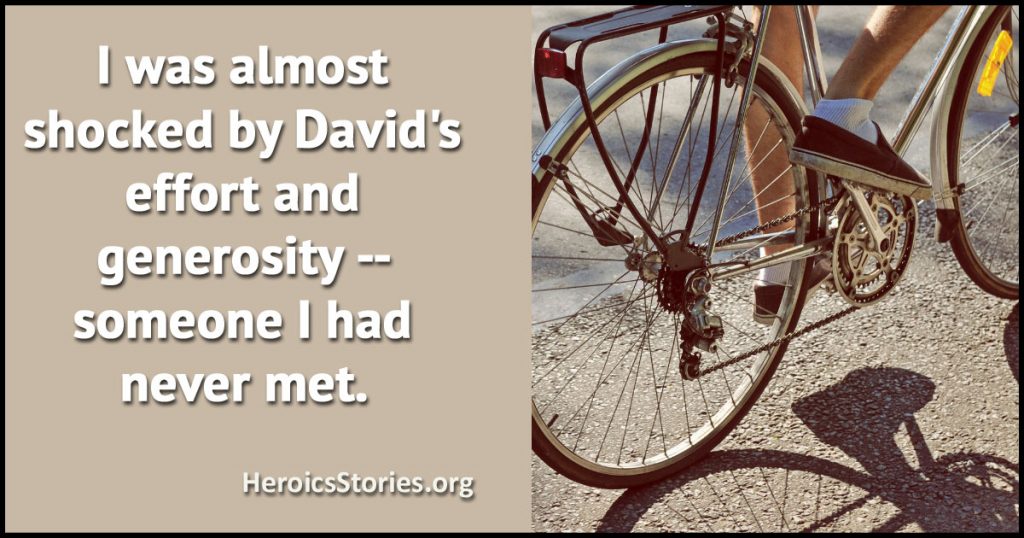 A Saturday in January was to be my final day in Montreal, ending a two-week business trip. Scheduled for a 5:46 p.m. departure from Dorval Airport, I checked out of the hotel and met my sister-in-law, Anne, for lunch. After lunch, we visited a museum at an old fort on a neighboring island, remaining until nearly time to start for the airport. As we approached Anne's car from behind, I heard her suddenly cry out. The rear-door window on the driver's side had been smashed. Her purse and my briefcase were missing.
Anne had cash, credit cards, and the usual daily necessities in her purse, but was most upset over the loss of the purse itself. She had paid a hefty price for it a few months earlier during a visit to San Diego, and was quite fond of it. My briefcase contained my plane tickets, passport, and traveler's checks — everything I needed to get home.
After Anne called to cancel her credit cards, we rushed to the nearest police station and filed the crime report. As I obviously would not make my flight, I called American Airlines' reservations office and explained what had happened. The agent listed the tickets as stolen, made flight reservations for the next day, and offered suggestions for dealing with U.S. Immigration. He even waived the $75 change fee.
When we were back in the car and on the street, Anne noticed that there was a message on her cell phone. The message was from a student named David, who had found the purse and briefcase in the middle of a street.
Apparently the thieves had hurriedly gone through the bags and thrown them out of the car only minutes after the theft. David, riding his bicycle home from the library, found them and carried them back to his apartment. Using the phone number from the invoice in my briefcase, he called the hotel where I had stayed, and was told that I had checked out. He then called my home in San Diego; my wife gave him Anne's home number. He called Anne's home, and her son gave him her cell phone number. Finally, he called the cell phone, which was busy, and left the message.
When we retrieved the bags and took inventory, our losses turned out to be less than we expected. Anne lost $60 in Canadian currency and her credit cards. I was missing about $100 in U.S. currency and a few items of trivial value. My plane tickets, passport, and traveler's checks were still in the briefcase. I slept over in the apartment of a second sister-in-law, was driven to the airport by a third, and returned home with no more major adventures.
After constantly hearing how people have become selfish and uncaring, I was almost shocked by David's effort and generosity — someone I had never met. Thanks to a stranger's integrity and good will, a bleak situation became a relatively minor inconvenience.
Originally published as HeroicStories #232 on Sep 6, 2001

Podcast: Play in new window | Download (Duration: 4:21 — 3.6MB)