by Gordon
Owasso, Oklahoma, USA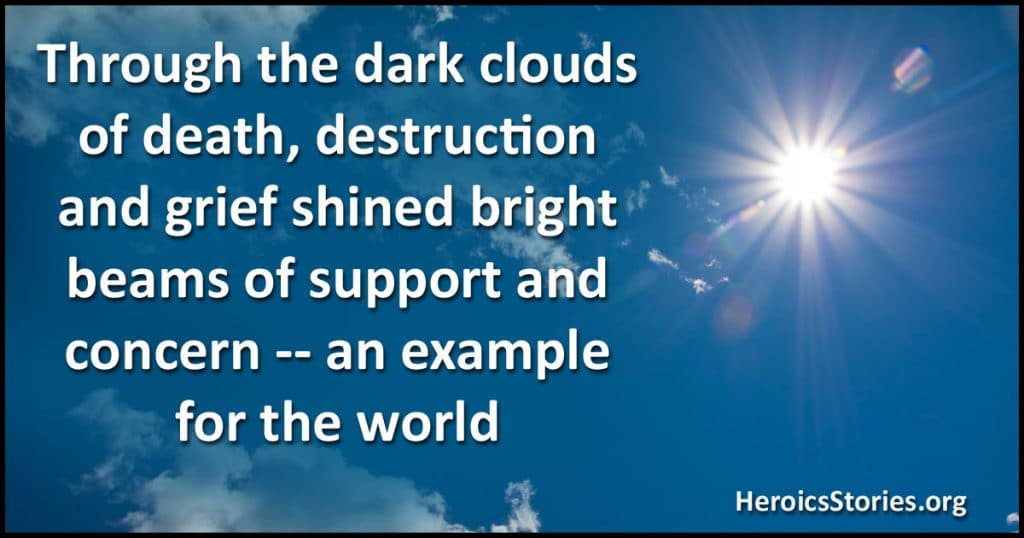 After the bombing of the federal building in Oklahoma City on Wednesday, April 19, 1995, many stories were produced about public service heroes working tirelessly day and night in cold rain to find survivors. There was another group that helped victims and their families which received no publicity.
On Wednesday, April 19, 1995, a bright spring day in Oklahoma City, a slender young woman with long blond hair parked her car two blocks from work. "Jane" walked east up Fifth Street into the lobby of the Alfred P. Murrah Federal Building. She took the elevator to her third floor office at the Federal Employees Credit Union.
The staff meeting started at 9:00 a.m. and the CEO of the Credit Union was telling Jane what to expect when the upcoming audit started. At 9:02 and four seconds an explosion destroyed half of the Federal Building. Nine floors near the east end collapsed. The building was almost cut in two.
Phone calls made by her family to hospitals, morgue, Red Cross and other disaster centers turned up no information about Jane that day. There were no unidentified victims. The family started gathering and waiting. They waited eight nights and nine days. Days were busy with visitors and calls from coast to coast. Nights were when imagination ran free and horror came close.
Jane's body was not found for over a week.
As terrible as the bombing was, it helped the people of Oklahoma City come together. Jane's car was damaged in the explosion. After repairs the body shop marked the bill "no charge." As the family met with cemetery sales people, the sales manager marked the paperwork "paid in full." Jane's mother went to a florist to select a casket blanket; they would not take any money for it.
A large chain store donated sandwich trays when they found it was for the family of a bombing victim. A small dry cleaning shop wouldn't charge for their work. A major corporation flew Jane's sister and her husband home in their corporate jet. When the family left for the funeral two motorcycle policemen were in front of the house to escort them. Over 600 people attended the funeral, wanting to contribute any way they could.
Jane was one of 168 people who died on a bright spring day in the bombing in Oklahoma City. The outpouring of concern and help for Jane's family is typical of the generosity shown to all victims and their families.
Through the dark clouds of death, destruction and grief shined bright beams of support and concern — an example for the world, a beacon for survivors and families, saying "We care."
Amidst all the horror we saw that the vast majority of people are decent and caring. The people of Oklahoma City demonstrated that people will go to great lengths to help someone who is in need. Even someone they don't know.
Originally published as HeroicStories #206 on Sep 11, 2001

Podcast: Play in new window | Download (Duration: 4:29 — 5.4MB)