by The Friend
India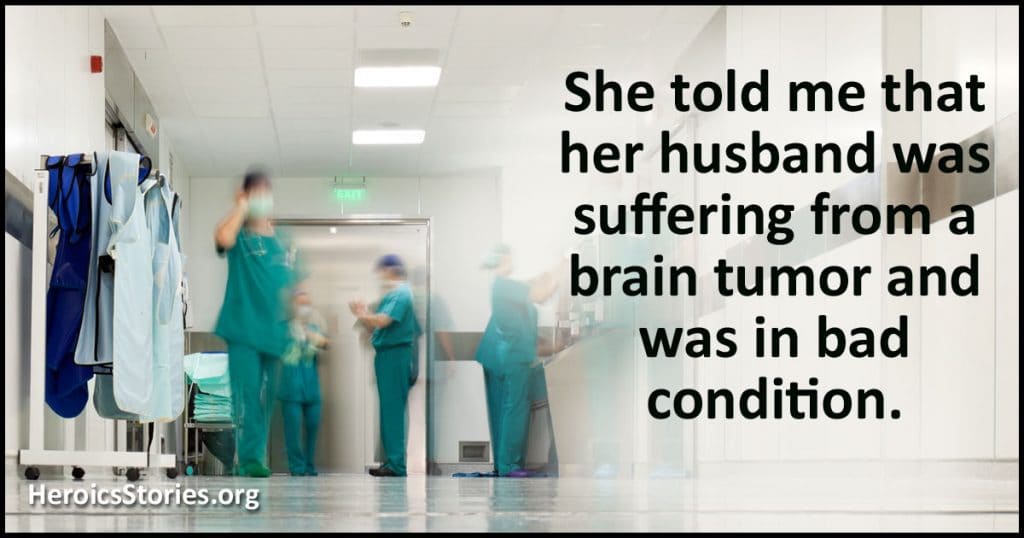 One day in 1999, I went to the hospital to visit my mother. There I met my dear friend Ismi, who looked very sad and was crying. I asked her plight, and she told me that her husband was suffering from a brain tumor and was in bad condition. Due to his illness, his business had suffered, and all the creditors were after her for payment. All her life she had been a mother and a housewife, and knew nothing of working in the world.
I asked about her qualifications, and she said she had completed grade 10. Apart from that, she never attended college or learned other skills; she married at a very early age and had kids. I encouraged my friend to look for a job. Initially it was a difficult decision to make. Ismi was middle aged, and her world was just her home and her family.
It was obvious that the only job Ismi could do was to work as sales person in a department shop, where she did not need any other skills except to talk to the customers and know about the products. Because her husband had been ill for many years, she had let herself go, and did not look after herself very well. So, I took my own clothes, makeup, jewelry and shoes, and went to her house. I trained Ismi to look professional, give herself a manicure and pedicure, apply light makeup, and so on.
Then I contacted a couple of department store managers and set up appointments for Ismi, accompanied her on interviews, and started giving her instructions on how to talk. Luckily, Ismi was hired as a salesperson for ladies' handbags and perfumes. Because Ismi had never worked before, it was difficult for her to understand company politics. Every day she would come home crying. Life was difficult for her, with her husband still in the hospital, and she could not take the criticism of other staff or her supervisor.
According to her, she was doing a perfect job, but what she called perfect was not enough to satisfy her supervisor. This was her first job in the world, so some misunderstanding was quite natural. I counseled Ismi about her job, gave her consolation about her husband, and advised her how to talk to her creditors. I visited Ismi in her shop to check her attitude with customers, and talked to her supervisor to find out how she could be more productive. My friend needed help, and I did whatever I could for her.
By the time three years had passed, Ismi looked very professional and to her great credit was in charge of promotions and sales in various department stores. She was paying back all the creditors and had settled in her new routine. I can barely express how much I admire her for creating this new life of her own.
Originally published as HeroicStories #449 on Oct 2, 2003

Podcast: Play in new window | Download (Duration: 4:07 — 2.0MB)