by Ben Nelson
Washington USA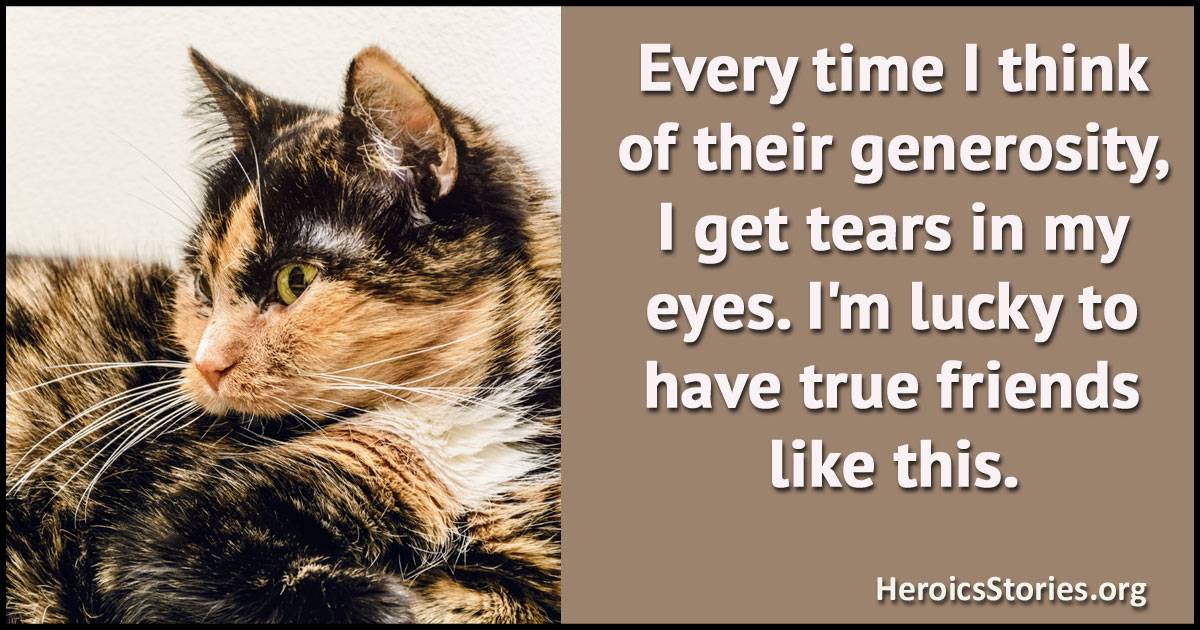 For many years I've been getting together with my friends "Andy" and "Casey" in Anacortes, Washington, just about every weekend to just spend time together. I've known Andy since high school, and Casey since about 1996. I'm always the one that tries the absolute hardest to make it every weekend. When I called them to tell them that I wasn't going to be able to make it in early 2002, they wondered what was up.
I told them that my fifteen-year-old cat, Casper, was terminally ill with cancer of the voice box and that my family had decided that it would be cruel to let him suffer any longer. They told me that they understood, and that there would be no hard feelings for me missing the weekend at all.
After all, at 25 years of age, I was going to have to have a pet put to sleep for the first time in my life. Not only that, but a very beloved pet who was literally over half as old as I was. They knew it was a rough time for me anyway, as my grandfather had passed away that year, and I was between jobs.
Two days later, I heard a knock on my door. It was Andy and Casey. They showed up unannounced to check up on me because they knew what Casper had meant to me. They knew that I was in a lot of pain and grief, and being friends they wanted to make sure I was OK.
They drove me over an hour to one of very few theaters that were still showing a movie that I had wanted to see, but never got around to, "The Lord of the Rings: The Fellowship of the Ring". We went all the way to Bellingham, and also took me out to eat at a very expensive restaurant on their dime. I had an enjoyable evening, even with the loss of my dear cat still on my mind.
Words cannot express to me how much this gesture meant. While nobody can replace my beloved Casper, the friendship they showed to me will always have a place in my heart. I know that without their show of friendship and love that my mourning would've been much more painful and much prolonged.
Every time I think of their generosity, I get tears in my eyes. I'm lucky to have true friends like this. I want the world to know how wonderful my friends are, for their acts of unselfish and true friendship.
Originally published as HeroicStories #670 on 8 August 2006

Podcast: Play in new window | Download (Duration: 2:43 — 3.4MB)