Patsy Willhite
Texas, USA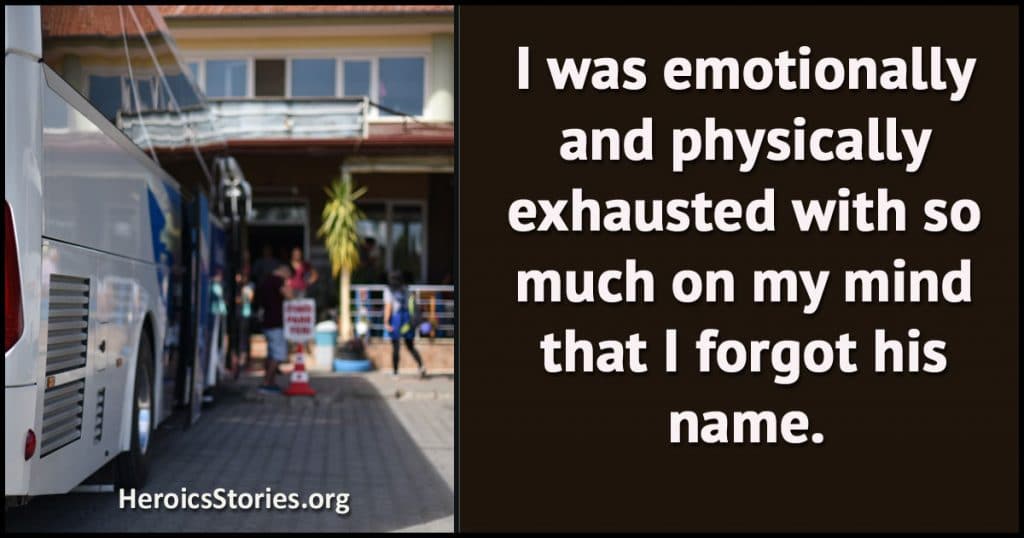 In 1958 I was living in Newport, Rhode Island, with my husband and three children. Our marriage was breaking up, so I planned to return home to Texas.
On a snowy evening in late November, I began a 1,700-mile bus trip from Newport to Dallas with my children, aged 6, 3 and 1. The older children wore heavy coats and snowshoes. I put my baby in a snowsuit so I could carry him along with a diaper bag and a suitcase loaded with baby supplies, cleanup items, a change of clothes for each child, and snacks for the girls.
We had to catch a 10:30 p.m. bus, so the children were tired and cranky. My older daughter kept asking questions. "Why are we going to Grandma's? Why didn't Daddy come with us? Are you mad at Daddy? Will we be at Grandma's for Christmas? How will Santa know where we are?"
There were no seats available on the bus. I stood upright in the aisle with one child standing and leaning against me, and the other sitting on a small makeup kit between my feet. I held the baby in one arm and held on to a seat back with my other hand.
When we reached Providence, Rhode Island, a young soldier got on the bus. His uniform was neat and trim, his shoes were polished to a bright shine, and he had kind brown eyes and a sweet smile. He noticed my situation and shamed another man into giving up his seat for me. I sat down with the two oldest children in my lap, and the soldier stood and held the baby for me. We rode this way until we reached New York City.
The soldier said he had three younger sisters, and was used to caring for children. He was going home on a 30-day leave before a new assignment. His trip would take him through Texas, so he would be glad to help us.
We arrived at a small bus station at about three in the morning for a five-hour layover. Everything was closed. The children were tired and hungry, and I was out of milk for the baby. The soldier left and returned about an hour later with both food and milk. He helped me feed the children and watched over them while I tried to nap.
The soldier stayed with us all the way to Texas. He helped us so much I don't know whether I could have made it without him. He helped us get food at rest stops, took my son to the bathroom while I took the girls, kept the children amused, helped make sure we all got back to the bus on time, and did countless other small, thoughtful things.
I thanked him and said good-bye when we reached Dallas. I was emotionally and physically exhausted with so much on my mind that I forgot his name. Yet this one soldier's kindness has lived with me for all these years.
Originally published as HeroicStories #460 on Nov 10, 2003

Podcast: Play in new window | Download (Duration: 4:02 — 3.1MB)