By Brenda King
Kansas, USA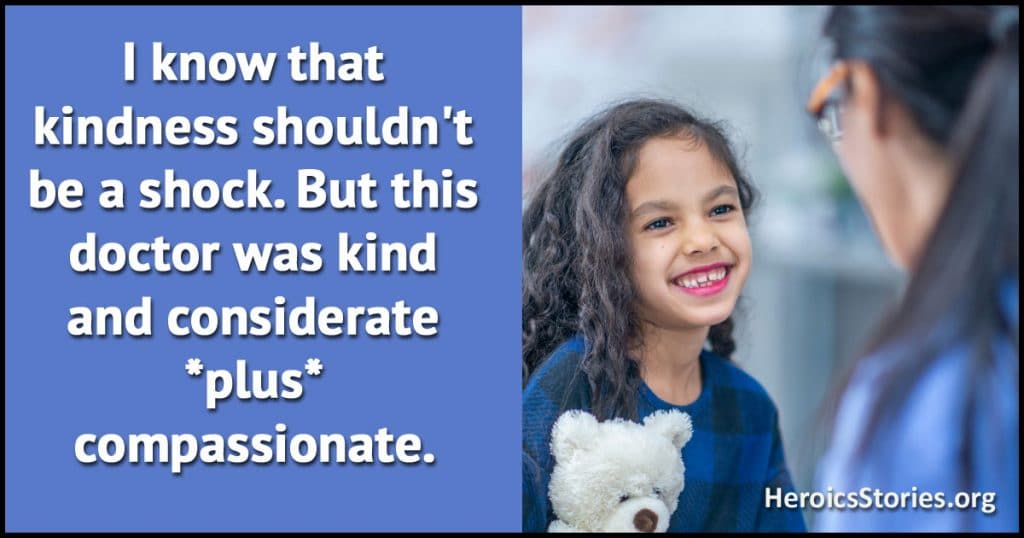 June 2002 was hectic, filled with Vacation Bible School, church camps and work schedules. Then my youngest daughter, Makayla, 8 years old at the time, complained that her ear hurt. With church camp two days away, I called the doctor's office suggesting it might be swimmer's ear. They agreed and gave me treatment instructions.
Makayla got better, went to camp, swam and everything was fine. The week following camp she was in pain again. We treated her for swimmer's ear, but it didn't help.
One Friday she stayed all night across town at Grandma and Grandpa's, and woke up in terrible pain Saturday morning. The outside of her ear looked swollen, so my mother-in-law called and suggested taking Makayla to the emergency room. When I got to their house, the pain relievers were working and my daughter was playing.
I called the doctor's answering service, hoping to avoid a trip to the emergency room. Our regular pediatrician had just retired, and I'd never met the woman who had taken over his practice. I explained Makayla's symptoms to Doctor "Blaylock". She thought the ear might be infected, was on call that day, and wanted me to bring Makayla into the office.
At the office we were greeted with a smile, and my daughter was given her choice of examining rooms. Doctor Blaylock walked in with a handful of pain reliever samples for my daughter. The examination revealed that Makayla had an inner and outer ear infection, so the doctor gave us a sample bottle of eardrops.
Doctor Blaylock started to write a prescription, and asked if we had a prescription card. I told her we didn't. My husband is self-employed, and my employer doesn't cover family health insurance premiums, so we have no health insurance right now. She tore up the prescription, saying, "Well, I'll just have to get you samples then."
As we got ready to leave, I asked whether she wanted me to pay right then or if she would send a bill. "Don't worry about it," she said. "I usually don't charge if you have to come in on Saturday." I was astonished. We thanked her and left.
I know that kindness shouldn't be a shock. But this doctor was kind and considerate *plus* compassionate. In fact, she had told us that her own four-year-old child was sick at home. She put her patient's need ahead of money.
She didn't know it, but she also made a family vacation possible that day. If I'd taken my daughter to the emergency room, or if I had paid for the doctor visit and all the medicines she gave us that day, we would not have been able to go on vacation that year. My husband and I have been married for over 13 years and that was our first vacation ever.
Doctor Blaylock had no idea how much she did for us that day, but I knew– and I will always be grateful.
Originally published as HeroicStories #459 on Nov 3 2003

Podcast: Play in new window | Download (Duration: 4:05 — 3.0MB)