By Melanie Jason Wallwork
Oregon, USA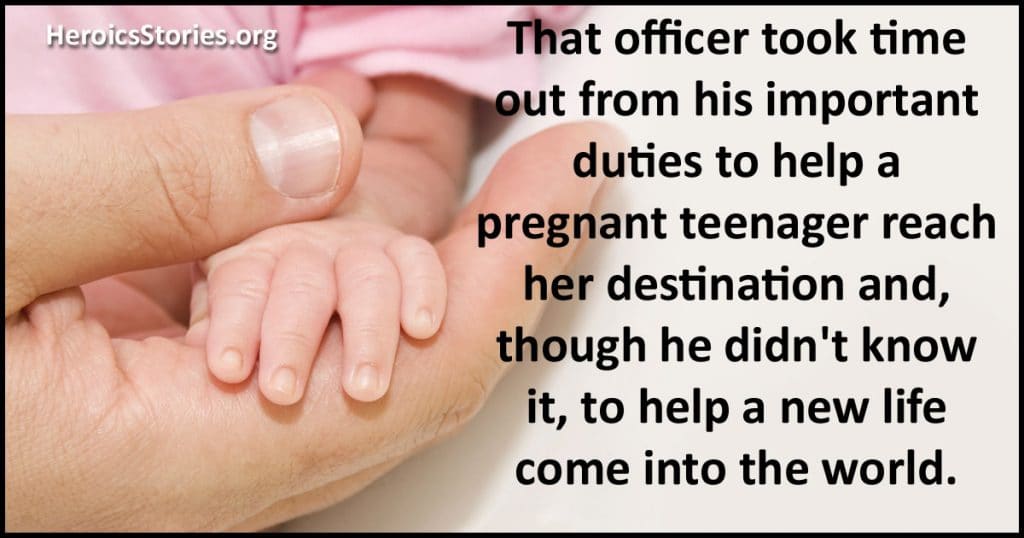 In March of 1994 I was 19 years old, poor, pregnant and 10 days past my due date. I was dependent on public transportation to get to my prenatal appointments. That day I was going with the baby's father to the hospital for an ultrasound.
We were excited and happy as we walked toward the bus stop. To reach our stop we had to cross a busy street. While we were standing on the opposite side of the street waiting for a break in traffic, we saw our bus coming. There was a huge rush of traffic just then, and therefore no way to cross the street in time.
We began yelling and frantically waving, trying to flag down the driver. I was sure that she saw us, since her face was turned toward us — but she swished past the stop and down the street. Traffic cleared up immediately after this and we were able to cross — a moment too late.
We were crushed. This was the last bus we could have caught to get to my appointment on time. The hospital was very strict about its appointment policy — if over ten minutes late, you had to reschedule. I was on the verge of tears, about to say, "Let's go home," when a police car screeched to a halt in front of us. The officer had apparently seen the whole episode, and leaning toward us with a grin said, "Hop in — let's catch a bus!"
We'd never been in trouble, nor were we anarchists, but we were young enough to instinctively dislike most authority figures. It was a shock to receive this offer of help from (to us) an unlikely source! Disbelieving, we hopped in, and the officer sped toward our runaway bus.
We caught up to the bus, which was paused at another stop, in less than a minute. The officer, still grinning widely, swerved to stop at a crazy angle in front of the bus, and turned on his flashing lights — just as if he were detaining the driver! I was both thrilled and embarrassed, and barely managed to thank him as we boarded the bus amid whispers from the other passengers.
It was fortunate that we made our appointment because the ultrasound showed that I needed to be admitted immediately. The doctors told me that if I had not come in that day, my daughter could have been in severe jeopardy. I gave birth to a healthy girl the following morning.
That officer took time out from his important duties to help a pregnant teenager reach her destination and, though he didn't know it, to help a new life come into the world. I didn't ask the officer his name, and I barely remember what he looked like, but that happy grin he wore will stay with me for the rest of my life.
Originally published as HeroicStories #306 on May 20, 2002

Podcast: Play in new window | Download (Duration: 4:21 — 2.1MB)