Sylvia Lawrance
Western Australia, Australia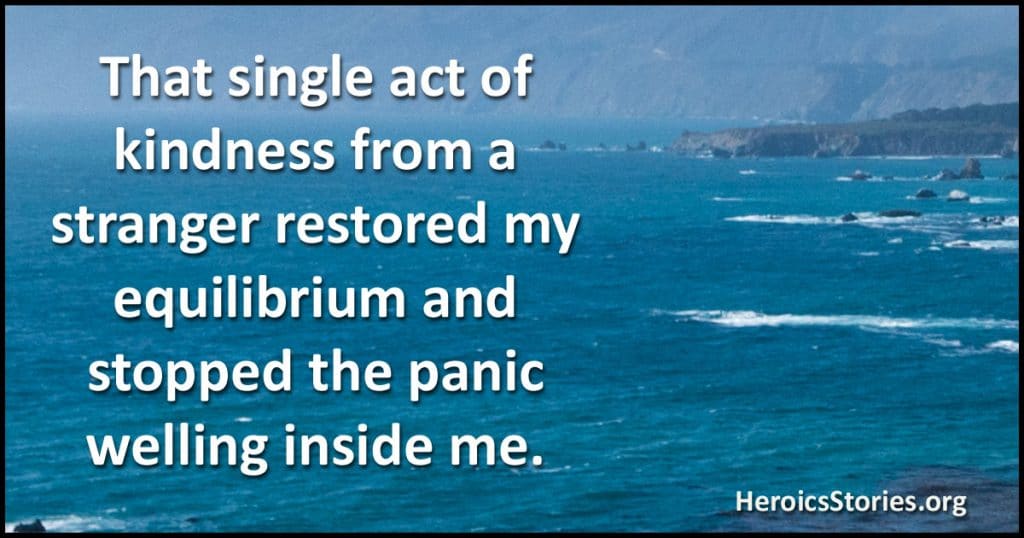 I had come to Australia on a visitor's visa and had to leave after 90 days. My husband and daughter, both Australian citizens, did not have to leave the country. As a solution, my husband bought me one of those weekend getaway trips to Bali, which was the closest and cheapest way that I could leave the country and return on a new visitor's visa.
But I had to leave on Valentine's Day, 2004. This would be the first time in six years that my husband and I had been apart since getting married, and I was miserable. Then when I got to Bali, there were all kinds of entrance charges that had not been mentioned by the travel agent.
The fees depleted my meager spending money by half. I barely had money left over to eat with. It rained the entire three days, and while at the hotel I had geckos playing tag on my hotel room walls, the toilet refused to flush, and some of my cash was stolen.
I refused to worry, knowing that I had probably US$10 still on my bankcard and that I could use that if necessary.
When it came time to leave, I got to the airport only to find out that there was an additional "leaving tax" that I would have to pay. By depleting my bank account, and pooling all the loose Rupia I could find in my bag, I managed to come up with only half of the required amount.
I did not know what to do. I approached a Customer Care Representative at the airport who informed me that if I could not come up with the tax I would not be allowed to leave — and then suggested that I beg for the rest of the money.
I was mortified! I had never begged for anything in my life, and was thoroughly embarrassed and completely miserable. I stood in the line to check my bags alternately crying and shaking, still not sure what I was going to do. A young couple in line ahead of me kept looking at me and whispering to each other.
Finally the young woman asked me what was wrong and the whole story poured out. She and her husband immediately offered to give me the rest of the money so that I could return to Australia and my family.
That single act of kindness from a stranger restored my equilibrium and stopped the panic welling inside me. I took their name and address and once I got home to my husband and daughter we sent them the money they had given me.
What a great gift that couple gave me, much more than a few dollars. They gave me back my dignity. I hope some day I get to pass on the kindness.
Originally published as HeroicStories #582 on Jan 14, 2005

Podcast: Play in new window | Download (Duration: 3:43 — 3.5MB)