by Julie West
Des Moines, Iowa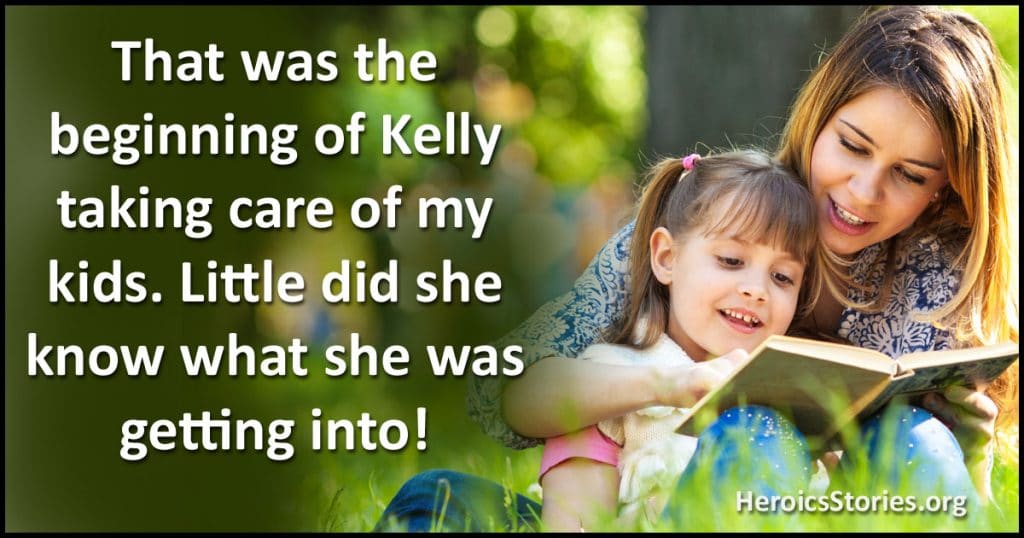 I am a single mother with no child support. I am very fortunate in that I have an excellent job, but as most parents know, even a good job doesn't mean that you can always make ends meet. After a particularly nasty divorce, I ended up moving to Des Moines, Iowa, where I only knew one other person. It isn't easy starting over with nothing on your side but determination.
Not long after I started my new job, my day care provider informed me that she would no longer be able to watch my three-year-old son. She gave me until I could find someone trustworthy, but then she would stop. At work, everyone kept telling me to, "Call Kelly! Call Kelly!" Kelly was the predecessor in my job. She quit in order to stay home with her young children. After a co-worker sent her an e-mail and found out that she might be interested, we went over to meet her.
She lived in the same area we did, and right across from my daughter's school. Her house was immaculate and her children were happy and well behaved. There was a huge fenced-in yard with lots of toys and a dog to complete the picture.
When we discussed price, she already knew how much money I made. She agreed to take them for almost half the price I would have paid at day care. That was the beginning of Kelly taking care of my kids. Little did she know what she was getting into! Now, eight months later, she is one of the most wonderful people I know.
She allowed my son to attend part time preschool by driving him to and from school three days a week. She kept my kids on her own time so I could go Christmas shopping. She helped me put on an amazing birthday party for 10 nine-year-old girls, and invites my children over for fun pajama parties. When I had to go to the hospital for surgery, she kept my kids overnight. She had her father come and watch our children during the day, drove me to the hospital and waited for me during the surgery. She took me home and then went home to take care of her family and my children. My son now has a "grandpa" in Iowa and my daughter knows that Kelly will back her up when she is discouraged. On one of my darkest days, Kelly sent me an e-mail about a Mother of the Year that, I swear, kept me going for a month straight.
My story isn't one of great feats of bravery or super hero actions, but simply of someone who is an unsung hero day in and day out. Kelly is an amazing human being. She has helped a scared, financially burdened mother to look at life with a little more hope and reassurance. Kelly has done more than watch my children, she has become a part of our family.

Podcast: Play in new window | Download (Duration: 3:54 — 3.6MB)