by Mary K. Flores
Industry, Texas, USA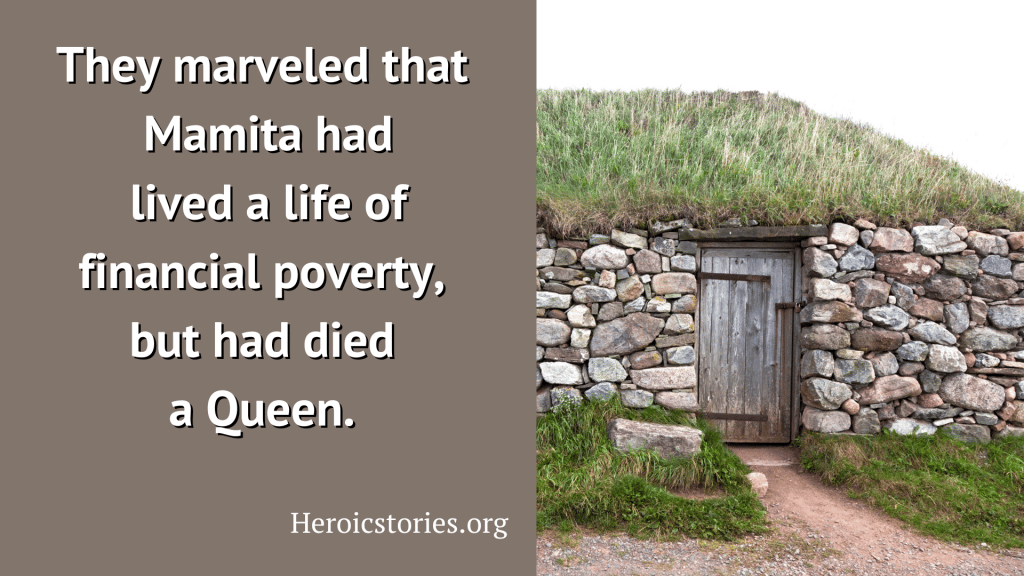 In mid-1993, my Mother-in-Law, a Guatemalan peasant, was very ill, and finally agreed to go to a doctor in Guatemala City for the first time in her life. My husband and I readily agreed to send money every month for her doctor visits and medicines, but someone in Guatemala would need to see after her care.
Unfortunately, that was not easily remedied. I had met my husband while working in the Peace Corps in the small village of Zapotitlan, Jutiapa. His family was hard-working and dedicated; but they were simple peasants, unaccustomed to the ways of the big city. There was no one in the village that would be able to care for and accompany Mamita to the doctor.
My husband Walter has five brothers and three sisters. Only one brother, Cheo, had left the village for life in the city. We called him to discuss what course of action we could take. Cheo told us not to worry. He would quit his job and care for Mamita for as long as it took.
Every month Walter and I sent money to Cheo via a Guatemalan friend who had a bank account in the States. We deposited the money, and Cheo was given Quetzales at her home. This eliminated the expensive fees to mail money overseas.
Cheo took Mamita to the doctor monthly on the 3:00 a.m. bus to the capital, arriving at 9:00 a.m. He picked up the money, took Mamita to the doctor, bought any medication she needed, and took her back home. On one such trip his bag with all Mamita's medications was stolen off the bus when he took Mamita to the restroom at a stop, forcing Cheo to return to the capital for new medicines.
Unfortunately, Mamita was diagnosed with uterine cancer and we knew she eventually would succumb to the illness. She was very ill, but the medications helped. Walter and I were so thankful for Cheo's vigilance with Mamita. He literally sat by her bedside, cooked for her, and cared for all her needs for the last six months of her life. That included carrying her outside at times to relieve herself because their small, one-room home did not have a restroom.
We had no idea Cheo was using the extra money we sent to fix Mamita's home — we assumed her care required all the money — but he put a beautiful tile floor over her dirt floor in their one-room home, white-walled the inside, and painted it a happy, bright teal.
When Mamita died all the neighbors were so impressed that Mamita died in such a beautiful home. They marveled that Mamita had lived a life of financial poverty, but had died a Queen. People came from miles and filled that tiny one-room home for her funeral, commenting continuously on how loved she was.
Although there were sacrifices to send money for Mamita's care, Cheo completely gave himself to Mamita for six months. I cannot think of a greater gift and I am proud to have him for a brother-in-law.

Podcast: Play in new window | Download (Duration: 4:11 — 3.9MB)