by Roger Riley
Jackson, Missouri, USA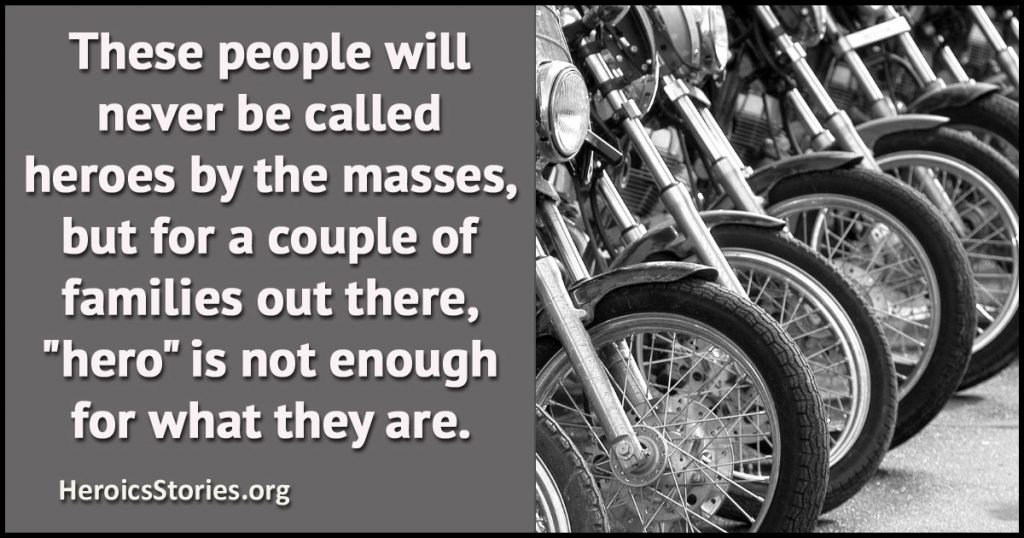 About five years ago, I found a newsgroup on the Internet that was composed of owners of a particular brand of motorcycle. Since I rode the same brand I stuck around and made a few friends by e-mail. As the years went by, more and more people joined the discussion group and some dropped out, but a real core group of long time members gradually formed, with lots of others lurking around the edges.
Eventually, activities (rides, BBQs, meetings at bike rallys) were set up so people could meet their e-friends face to face. Real friendships were formed and the circle just keeps getting bigger.
A couple of years back one of the core members suddenly dropped off list. When someone finally called to check on him the story got out about his nasty divorce, and that he lost his job, computer, bike, even his clothes. Someone casually wrote in an e-mail message that we could probably take up a collection and get him started on the road to putting his life back together. The effort snowballed and just kept growing. We collected enough money to get him a computer, a used cycle, and enough computer parts to create several extra computers for a needy school in Texas.
Recently another of our group was involved in a bad accident hundreds of miles from home. He was stuck in a hospital, far from family and friends. Again the group started taking up a collection to help with his wife's expenses at the hospital. Several people donated items to be auctioned off with all proceeds going to the expense fund. Several items were sold for many times more than their monetary value.
Some of these people are from Europe, Asia, Australia, and Canada, and will probably never meet the people they are helping. Lots of others are scattered around the USA and may or may not get to meet them. These people come from all levels of financial abilities and social levels. Each gave according to the level he could and some even went above that because someone they may have only known by e-mail needed their help.
These people will never be called heroes by the masses, but for a couple of families out there, "hero" is not enough for what they are and what they have done for a person they have never met.

Podcast: Play in new window | Download (Duration: 2:44 — 2.2MB)