by Sarah Crysell Wellington
New Zealand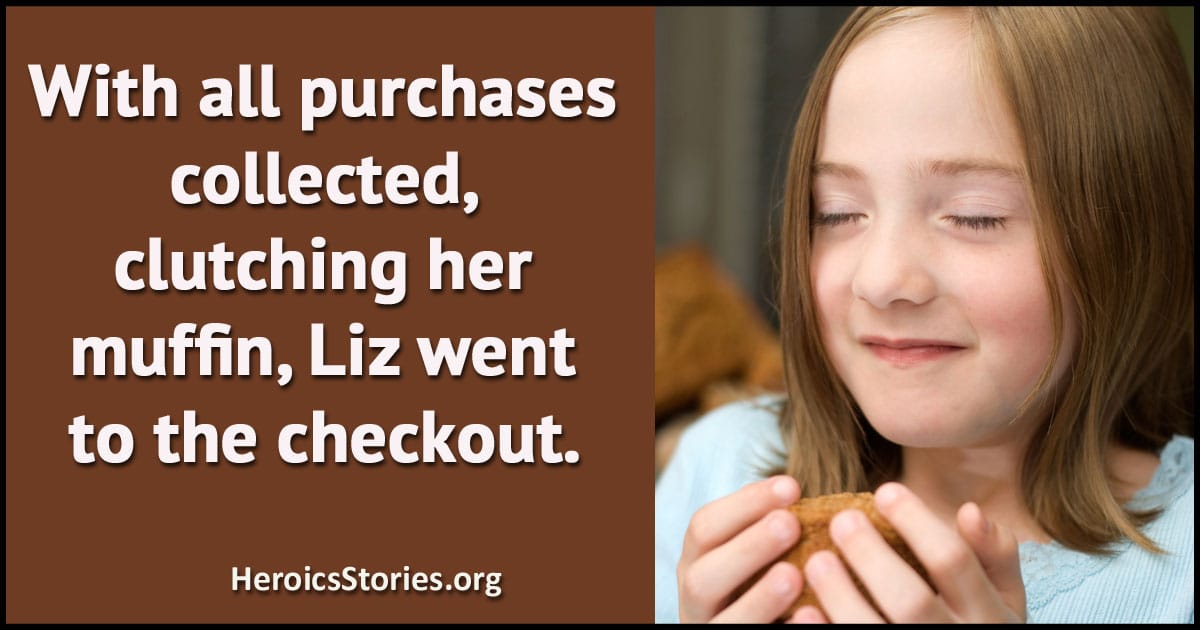 It was pouring rain, cold and blustery. My eight-year-old daughter Liz was disappointed that her team was not selected for a netball tournament. Hannah, a friend's little sister, came to play, but Liz was clearly bored.
When Susan, Hannah's mother, came to pick her up, I wanted to keep Hannah a while longer. "Why don't you let her stay?" I asked. "She's having fun and they're all happy." Susan looked at the younger girls playing busily together, but noticed Liz loitering around the grown-ups.
"Would you like to come with me to the supermarket and be my helper?" Susan asked. Liz agreed immediately. My husband gave her $15 and a list for sliced ham, fresh bread and a treat for herself with the change. She was so excited and rushed away to get ready.
When they arrived at the supermarket, Susan advised Liz to tuck the money in her pocket. Liz helped Susan collect groceries and fill her trolley while keeping an eye out for the things her dad requested. She worked out how much change she would have, and chose a rhubarb and apple muffin as her treat.
With all purchases collected, clutching her muffin, Liz went to the checkout. The ten-dollar note was gone; her dad's money — lost! In tears, she rushed to Susan and spilled out her loss amid hiccoughs and sobs. "We'll go to the help counter and see what they can do," Susan said.
The ladies at the help counter were sympathetic, and made an announcement over the loudspeaker: "We have a little girl here who's very upset because she dropped the $10 note her dad gave her to buy some items. If anyone finds the money, could they please bring it to the help counter."
Moments later, a lady from the help counter came over to Liz and gave her $10. "A lady just brought this over. It's your lucky day," she said. "Did she find it?" asked Susan. "I don't know, but that's her," said the help counter lady, pointing to a woman just leaving the store.
Susan grabbed Liz, saying "Quick, let's catch up with her." "Excuse me," she called, "we want to say thank you." The woman stopped and Susan asked where she'd found the money.
"Oh, well, I didn't find it, really," she said, flustered, "but I've had a bit of a windfall today and I just wanted to help out. I really have to go." And she rushed away — but not before Susan got her name and number so we could thank her.
When Liz and Susan returned, they didn't talk about losing the money, the tears and distress. Instead they beamed and told us of a kind-hearted woman named Heather, who thought $10 was a small price to pay to save a little girl's tears. Now *that's* real value for money!
Originally published as HeroicStories #427 on July 17, 2003

Podcast: Play in new window | Download (Duration: 4:06 — 3.1MB)