by Grant Montoya Washington, USA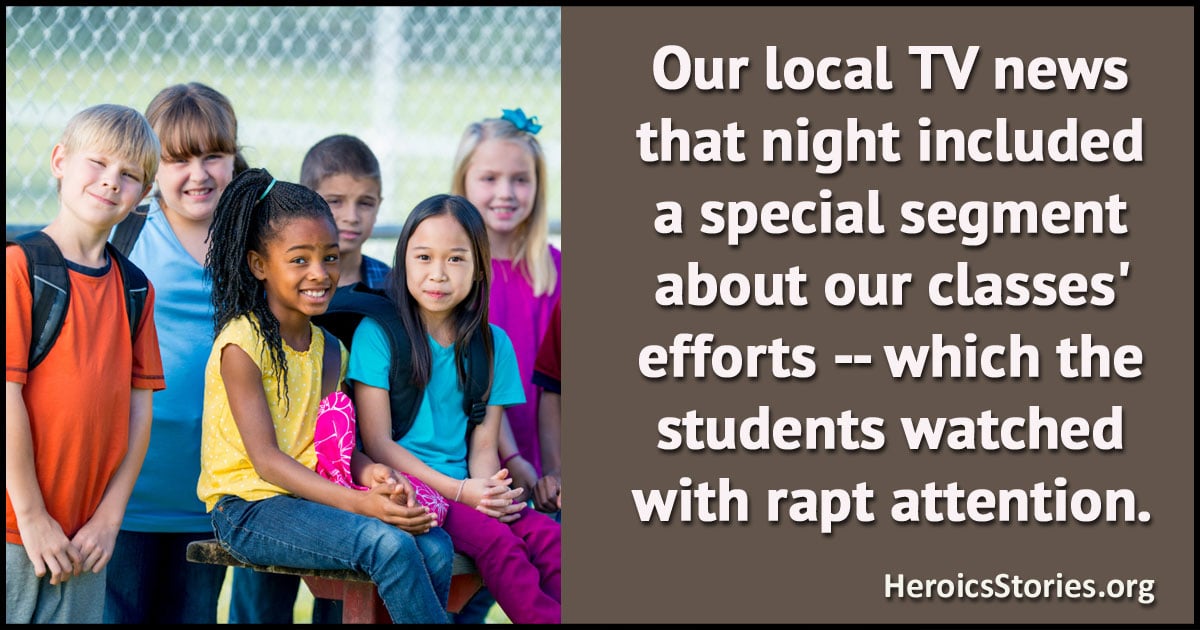 In 1989, on the first day of fifth grade at Niwot Elementary School in Niwot, Colorado, I was excited to enter Mrs. Weaver's classroom. She was my older brother's favorite teacher, and my mother — a substitute teacher for the district — had worked hard to make sure I had Mrs. Weaver as my teacher.
Mrs. Weaver was an incredible teacher who made learning fun. She and the teacher next door, Mr. Hurianek, team-taught their fifth graders, each emphasizing their individual strengths. Mrs. Weaver was great at science and literature, while Mr. Hurianek was fantastic with math and social studies.
We spent part of our days with each teacher; either we moved back and forth between their classrooms, or they traded places. In special circumstances, we opened the movable wall between the classrooms and they both taught us all at the same time.
In addition to all that, what made these teachers memorable was their bake sales. Four times a year, we opened the shared wall for an afternoon. We invited all the students to buy home-baked goodies, and participate in cake raffles and "guess how many jelly beans" contests.
Mrs. Weaver made her famous brownies and peanut brittle throughout the year, and sold them for five cents a brownie and ten cents for peanut brittle. Our classes also collected aluminum cans and held car washes, which turned our earning project into a community event.
At the end of the year our twin classes invited parents and friends to tell us about their careers. The last career presentation was a visit from Denver meteorologist Ed Greene. He flew in by helicopter, while we stood on the lawn holding up yellow construction paper in his news station's symbol. He spent the afternoon, and showed us the coolest things about meteorology — literally. One of his displays was a mold of the largest hailstone ever recorded, about the size of a basketball.
As his presentation finished, Mrs. Weaver presented Mr. Greene with a check for all the money we had earned… to deliver to Denver's Children's Hospital. My year the check was over five thousand dollars. Ed was always very grateful the twin classes, because that hospital had saved his daughter's life while she was still an infant. Our local TV news that night included a special segment about our classes' efforts — which the students watched with rapt attention.
Over the years, Mrs. Weaver and Mr. Hurianek raised tens of thousands of dollars for Children's Hospital, always delivered by Ed Greene. Yet perhaps their greatest gift was not money, but the life lesson every student will always retain. 50 ten- and eleven-year-olds can put together their tiny resources and make the big differences that change the world.
Originally published as HeroicStories #476 on Jan 5, 2004

Podcast: Play in new window | Download (Duration: 3:55 — 4.4MB)