By Paul Tennant
Maryland, USA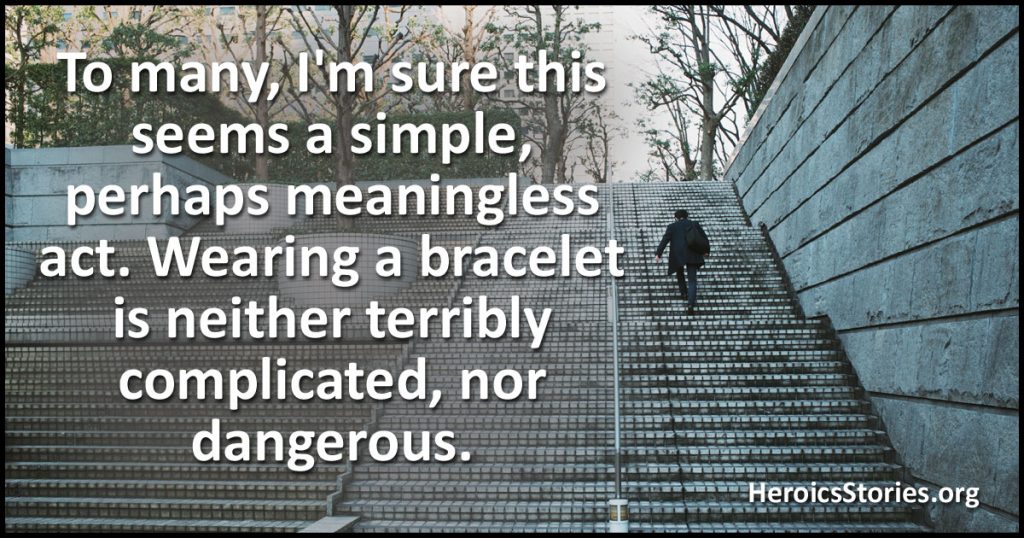 One compelling thing about visiting the Vietnam Veterans Memorial (known by most simply as "The Wall") in Washington, D.C., is the mementos left by visitors. There are flowers, letters to lost loved ones, photos of fallen heroes, and photos of children and grandchildren left behind.
In December, 1996, my wife and I walked along The Wall, staring at the 58,226 names inscribed in the black granite.
A gentleman ahead of us knelt and read a small piece of paper placed beneath some of the names. He rose, glanced at me while wiping tears from his face, and quickly walked away. Curious, I squatted down so I could make out the writing.
It was a letter, neatly typed and laminated to protect it from the weather, addressed to Ivan Appleby. Appleby was a Lieutenant Colonel in the United States Air Force who had been reported missing in action over Vietnam in 1967, and thus had had his name engraved upon the wall. The author stated that when he returned from active duty in 1972, he had begun wearing a POW/MIA bracelet with Appleby's name inscribed upon it.
The commitment had been to wear the bracelet until all POW/MIA's were returned or accounted for. He explained that initially he had worn it 24 hours a day, but the bracelet had begun to cut into his wrist, so he was reduced to wearing it only during the day, removing it before bed each night.
Twenty-three years later, the author had come across a newspaper article containing the names of U.S. servicemen finally being returned to the United States. LTC Ivan Appleby, the article reported, had been shot down in 1967 over North Vietnam, his F-4D crashing into a hillside. After more than 25 years his remains were being returned for internment in U.S. soil.
Shortly after he read this article, in October of 1995, the bracelet that the author had worn for almost a quarter of a century broke one morning while he was putting it on. His wife replaced it for him, again with Ivan Appleby's name inscribed upon it.
The author closed his letter to LTC Appleby by stating that this new bracelet was still worn daily, in honor of his sacrifice. The letter was signed simply, "Jonathan Barnes, Washington". Beneath the signature was taped the broken bracelet and a copy of the newspaper article.
To many, I'm sure this seems a simple, perhaps meaningless act. Wearing a bracelet is neither terribly complicated, nor dangerous. But to honor someone in this manner, especially over such a long period of time, is an amazing commitment. How many times, I wondered, had someone asked about that bracelet, and heard the story of the lost pilot? How long did the memory of this soldier endure, due to the simple acts of a single man?
Originally published as HeroicStories #323 on July 18, 2002

Podcast: Play in new window | Download (Duration: 4:28 — 2.1MB)