by Kirby V. Nielsen
Columbus, Ohio, USA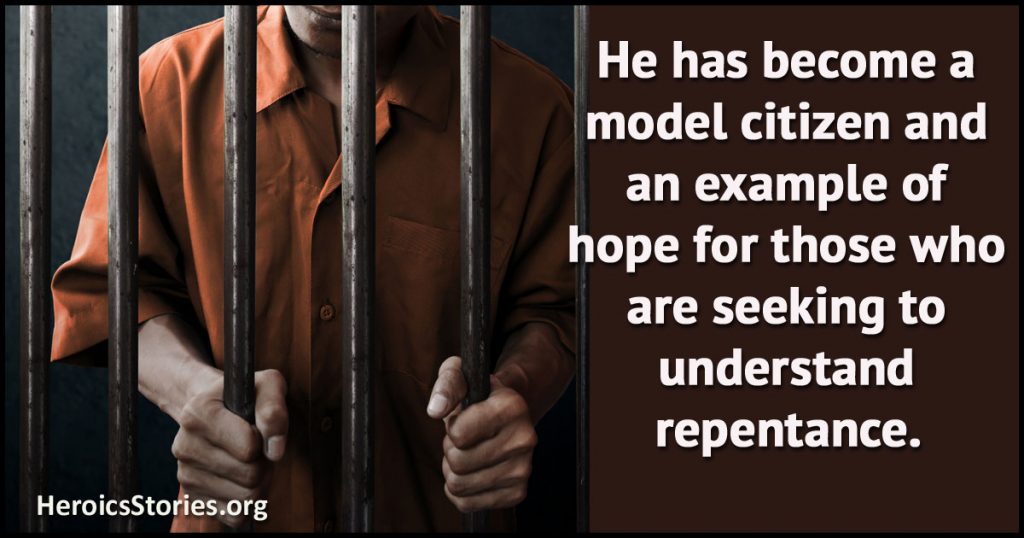 This story started with a murder in my community. The murderer was only 15 when he stabbed a 37-year-old man to death. Both the young man and the victim were high on drugs or alcohol at the time. The young man claimed self defense because the victim knew Karate and had a gun. But the judge found him guilty of delinquency murder because the victim was stabbed 10 times. Although she could have ordered the youth tried as an adult, she saw a spark of hope that the young man could change.
Immediately upon his incarceration, the young man sought help for his drug addiction and became a model prisoner. He obtained his high school equivalency certificate and did all that was asked of him as a prisoner and student. But he went one step further: he wrote to the judge regularly, not to ask for early release, but to inform her of his progress. He simply wanted her to know he had changed.
The judge, in her six years on the bench, had never granted an early release to anyone found guilty of delinquency murder. But she was so impressed with the young man's persistence and complete change of behavior that she released him on parole one year early. In one more act of wisdom, she took advantage of a law in which allows relatives of the victim to meet with the criminal, and she ordered the young man's parole to be dependent on his meeting regularly with the slain man's mother.
The victim's mother had suffered from the normal emotions of depression, anger, and bitterness at the death of her son. He had been a good, hard-working man, who led a secret drug-influenced life. But she too had a sense about the young man and agreed to meet with him while he was still in prison. At that meeting, she listened as he cried and expressed his eternal regret for what he had done. The meeting ended with a hug and a commitment to continue meeting. She came away from their first meeting feeling unburdened of her hatred and ready to help the young murderer. She wanted to see him be a contributor to society. Throughout his parole, she met with him regularly to discuss his crime, his rehabilitation, and life in general.
It has been nearly a year since his release, and the young man has finished his parole. He has not disappointed himself, the judge, or the mother of the man he killed. He has learned the printing trade and, because of his excellent attitude and work ethic, has been hired by the same Youth Services training facility that trained him. He has a regular speaking schedule at churches and schools, and has taken up boxing. He has become a model citizen and an example of hope for those who are seeking to understand repentance.
When I first heard the story, I wrote him a letter of encouragement. The return correspondence was a beautifully hand written acceptance of the encouragement as well as his pledge to do good things with his life. Together, the judge, the mother, and the murderer tell the story of redemption and a future of hope for those young people who need to believe that they can change, if only given the chance.

Podcast: Play in new window | Download (Duration: 4:24 — 3.7MB)