by Jane E. Silver
Colorado, USA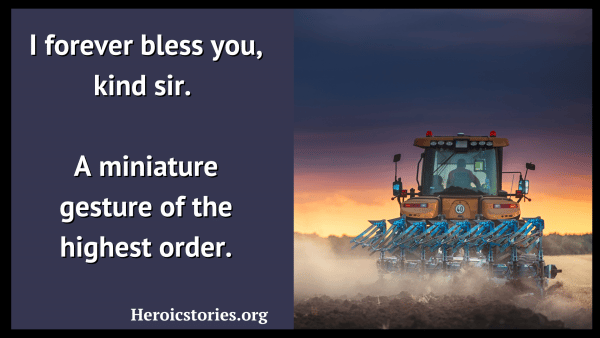 When I was very young, my father was very ill, and my brothers and I were placed in foster care so my mother could do what had to be done: earn a living. This was a completely voluntary solution, though imperative, since we were all very young.
An agency through the Catholic Diocese and Los Angeles County screened these households during the early 1950s and compensated those providing service. Some people apparently see foster care as a great way to supplement one's income.
All looked rosy when first we took up residence. My two brothers shared a room and I, the little girl, had her very own room. The woman of the house was all sweetness and light when my mother was around. The man of the house had a hangdog expression, speaking infrequently and trying to be a buffer.
I won't assail you with tales of physical abuse. Suffice to say the nightly ritual of dinner was an agonizing event. Once this woman prepared a pork roast and ate the cracklings at the kitchen table while we were required to watch. We were taunted about whether or not we had been good enough to enjoy this treat, which we had evidently not been. And man, I was glaring and salivating. We were removed soon enough from this place.
There was a silver lining while there, however. This household was located in an area in Los Angeles that was just being developed. It had acres and acres of wild areas. My older brother managed to survive all assaults, mental and physical, by finding a secret place in these wilds and disappearing.
One day I followed him. I came upon him, crouched on the ground, digging. I crept up tentatively and asked what he was doing. He said he was building a miniature African fortress. We proceeded to spend hours scraping the earth to create the compound. We built huts and animal enclosures. We dug root cellars. A tall observation tower was constructed by stripping twigs for twine to tie everything together.
We enclosed all with a strong, high wall out of available twigs and bark. It was a wonderful sight to behold in complete miniature. We left the fort that night planning to return when we could to continue our refinements.
A few days later we went back. Our hearts sank. The field had been plowed! We ran to the place we remembered and there, intact, with a distinct path around it, was our fort. We just stood there, looked at each other, and smiled.
I can only imagine what had occurred. Some big hulking sunburned man in this huge cultivator had somehow seen our little construction. He must have gotten out of his rig, squatted down, studied it and seen the intricacies and joy that went into it, and decided to go around. I forever bless you, kind sir. A miniature gesture of the highest order.

Podcast: Play in new window | Download (Duration: 4:09 — 3.3MB)
Originally published as HeroicStories #685 on January 19 2007