by C Bakke
California, USA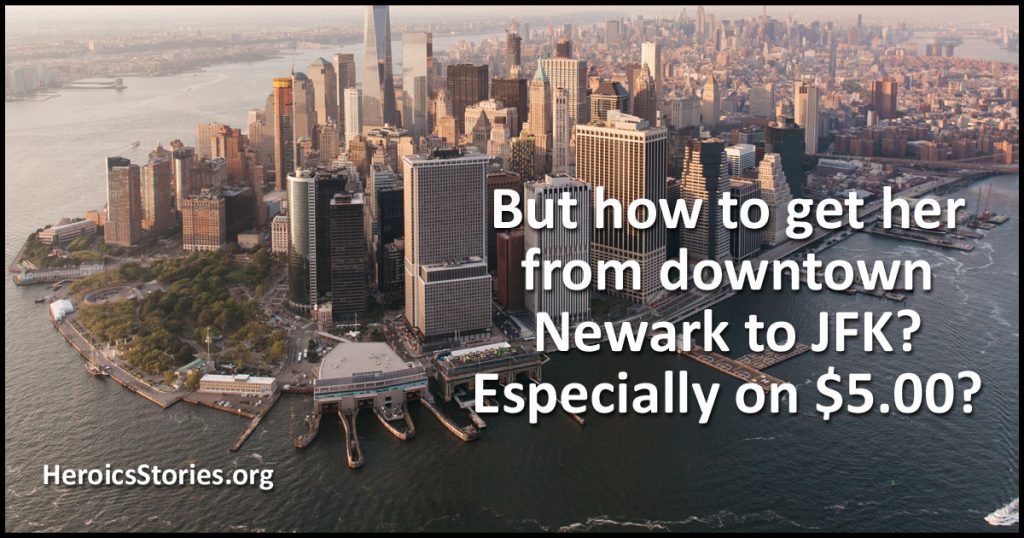 When your child turns 18, it doesn't mean they're automatically ready to face the world. Alicia thought she was, however, so near the end of her 19th year she announced she was flying to the East Coast to meet and live with her Internet boyfriend. After all, they'd corresponded for three years, spoken via telephone hundreds of times, and even had web-cam conversations. Ticket in hand, she flew 3,000 miles to Newark, New Jersey.
The relationship lasted three months, about 85 days longer than I guessed it would, and then blew up. One day in September 2006, she got a ride to the Newark Penn Station from a kind-hearted neighbor and then called California. She had two suitcases, $5.00 and a phone card. "Mom, I want to come home."
I told her to sit in the main waiting area, read a magazine and call back in an hour — giving me time to find a last minute plane ticket back to the West Coast.
Many one-way, last minute "deals" were over a thousand dollars, but I found a more reasonable ticket out of JFK International Airport in New York City. But how to get her from downtown Newark to JFK? Especially on $5.00?
"Go to the Amtrak Information counter," I told her, "and ask if there's a way I can pay for a train ticket over the phone with my credit card. Then call me back."
Ten minutes later I got a telephone call from another young woman, an employee of Amtrak. Her name was Tyra and she didn't sound a whole lot older than Alicia. She told me the Amtrak trip would involve a transfer at Grand Central Station in Manhattan. Given the late hour and with Alicia traveling alone, however, the Long Island Railroad would be both faster and safer.
Time to the last train was short and Tyra also said she would walk Alicia over to the counter, try to help her get the right information, and call me back right from there.
Ten minutes after that Tyra called again. "I didn't want her to miss that last train, so I paid cash for the ticket and got her onboard," she told me. "I also talked to the conductor to make sure he'd help her make her connection. Then I called the people at Jamaica Station to tell them to be on the lookout for her so they could help her get onto the JFK skytrain."
I thanked her profusely, but it was like pulling teeth to get her to tell me her name and address so I could send a check to cover the cash she'd taken out of her own purse to assist my child.
There was also another thing I needed to thank Tyra for: giving Alicia a crash course in "Random Acts of Kindness 101." Because that kind of lesson is worth any number of train tickets.
Originally published as HeroicStories #680 on Dec 16, 2006

Podcast: Play in new window | Download (Duration: 4:10 — 2.0MB)