by Libby Scrivner
Alabama, USA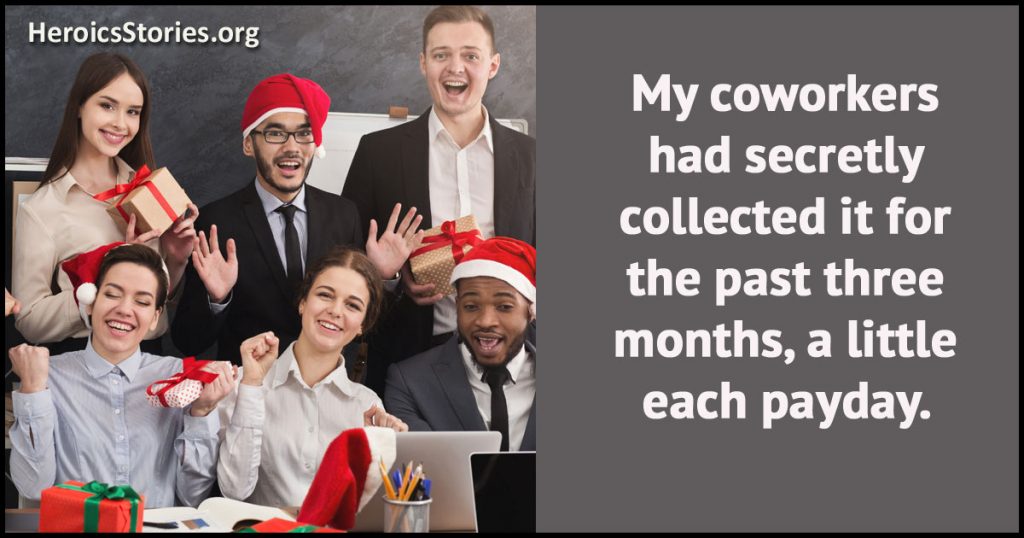 Christmas isn't quite the same now that my little ones aren't so little any more. Time flies, and how much has changed — so quickly. In 2003, my beloved aunt and my dear father passed away. And as though two deaths in the family weren't enough, in late summer of 2004 I was diagnosed with leukemia.
I'm learning to find blessings in my cancer, such as the opportunity to reprioritize my life. Nowadays more than ever, I'm trying to live by the adage: it's not the number of years in your life that count, it's the life in your years.
Then came news from my sister. I've shared so much of my life with my sister. We were pregnant at the same time and raised our families together. We had even worked in the same office for 15 years. She announced she would soon move to another state due to her husband's new job.
It felt like yet another death in the family; another precious member of my support system gone.
Admittedly we would still see each  other (though not every day) and talk on the phone, and for that I was grateful. She was very much appreciated at our place of employment, too, and would be greatly missed by her coworkers.
December 21, 2004 was our office Christmas luncheon. It didn't seem the least bit odd when my boss asked me to join him at the front of our gathering to help with something. I naturally assumed he was going to recognize my sister for her many years of dedicated service to our office.
I wasn't even suspicious when he handed a Christmas bag to me and asked me to pull out the contents and tell the on-lookers what it contained. As I emptied the bag's heavy contents into my hand, I announced to the crowd that the bag contained magazines… specifically, travel magazines.
I was like a deer caught in headlights when my boss announced that in addition to the magazines, the bag also contained a check in the amount of $2,500. My coworkers had secretly collected it for the past three months, a little each payday, since they learned of my leukemia diagnosis.
I was to use the money to take the trip of my dreams, to the place of my choosing.
I was so surprised and overwhelmed by their kind and generous gift! But the greatest gift of all is the knowledge that these people love and care enough to do something so very special for me. That knowledge is truly one of the best gifts I have ever received.
Originally published as HeroicStories #643 on Dec 15, 2005

Podcast: Play in new window | Download (Duration: 3:53 — 3.3MB)